Fashion giants urge Cambodia to improve labor rights to maintain tariff advantages
Companies such as Adidas, Levi Strauss, Ralph Lauren or Under Armor have sent a letter to the Cambodian government over the threat of the country losing its trade preferences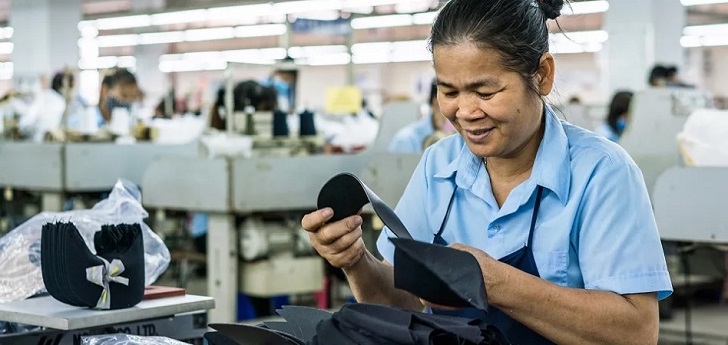 Leading apparel brands pressure the Cambodian government. Companies such as Adidas, Levi Strauss, Ralph Lauren or Under Armor have sent a letter to the government of the Asian country to demand the alignment of the labor rights of the country's workers with international standards.
This movement occurs in full negotiations of the Asian country with the European Union to maintain its trade preferences. In that sense, the leaders in fashion fear that the country will leave the program of trade preferences since it is one of the major productive hubs of fashion in Asia.
The letter urges the Government to address four key issues: to modify a trade union law, repeal the law on non-governmental organizations and drop all criminal charges against union leaders. "The current law enables an atmosphere of harassment and repression against civil society organizations and unions", they said in the letter.
The letter urges the Government to address four key issues
Cambodia is on a tightrope after the European Union announced their intention to withdraw the country from the trade preferences program Everything But Arms (EBA), after learning about a Brussels delegation's decisions sent to the country to assess the situation which determined that the current party in charge had outlawed that of the opposition just before the elections were held.
If the European Union finally decides to revoke Cambodia's benefits, it'll have a major impact on the fashion industry. In 2018, the Asian country generated a business of 10 billion dollars in clothing and footwear exports.