Fashion holds its place in US budget: accounts for 3% of household spending
Of a total expenditure of 61,224 dollars per family, apparel and services accounted for 1,866 dollars in 2018, compared to 1,833 dollars the previous year.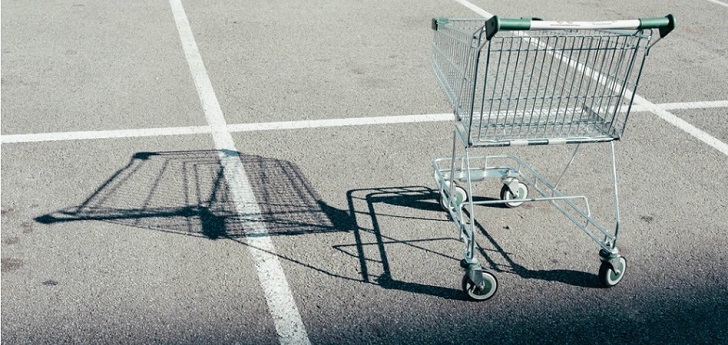 Fashion remains relevant in the shopping cart of American families. In a context of growth and economic boom in 2018, fashion consumption didn't increase in the United States, but it also didn't lose its share against the rest of expenditure items.
In particular, in 2018, 3.05% of the spending of American families went to fashion and services, the same rate as the previous year. In total, households average annual spending went from 1,833 dollars in 2017 to 1,866 dollars in 2018.
According to data from the National Bureau of Labor Statistics, private spending was slightly higher in 2016, when it reached 3.15% of the total, with a total expense of 1,803 dollars per year for each unit of consumption.
While fashion consumption remain stable, entertainment has clearly won the game in the United States in recent years. This category concentrated an expenditure per household of 2,913 dollars in 2016, which represents 5.1% of the total.
While fashion has stabilized, entertainment has increased its share from 5.1% to 5.3% of total spending
In 2017 and 2018, entertainment spending increased, to an average of 3,203 dollars per family in 2017 and 3,226 dollars per family the following year. In both cases, the share of entertainment over total spending amounted to 5.3%.
The importance of fashion in American families' spending varies depending on the type of household. For example, in couples without children it is below the average, at 2.7% of the total expenditure, while in families with children it reaches 3.2% of the shopping cart. The expenditure stands at 3% in people living alone and up to 3.9% in single-parent families with children under 18.
In 2018, most of the household budget in the American country, 32.8%, was allocated to housing, while 12.9% was used for food and 15.9% for transportation. The average total expenditure per unit of consumption amounted to the United States was 61,224 dollars in 2018, while pre-tax revenues reached 78,635 dollars. Compared to the previous year, revenues rose 6.9% in 2018, while spending rose 1.9%.
Private consumption will boost the growth of the United States in 2019 and 2020
The United States is the world's first economy, with a Gross Domestic Product (GDP) of 19.5 billion dollars and a income per capita of 59,800 dollars. With a population of 329 million people, the economy of the country led by Donald Trump grew by 2.9% in 2018.
According to the forecasts of the International Monetary Fund (IMF), America's growth will remain in 2019 above the average of developed countries: while all advanced economies will grow by 1.7% this year, the United States will do so by 2 ,4%. In 2020, the United States will slow its expansion rate again, with a growth of 2.1%, while the whole of advanced economies will once again raise their GDP by 1.7%.
Private consumption will play in favor of the growth of the United States in 2019, as happened in 2018. In the past year, household consumption grew one tenth more than GDP, up to 3%, and the same will happen in 2019, according to the IMF, with a rise of 2.5%. The trend will continue in 2020, with an increase in private consumption of 2.2%.