From Mexico to Spain: the give and take of global deceleration
Germany, the United States and Spain are amongst the most affected countries by global deceleration, according to the Oecd.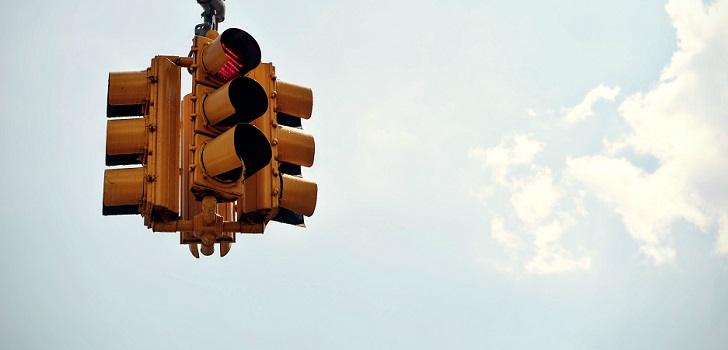 Global deceleration doesn't hit everyone the same way. In August, Spain stood, together with Germany and the United States, among the countries that slowed the most in August, while China, France and Mexico were the only economies that managed to avoid the slowdown, according to the Composite Leading Indicator published on Tuesday by the Organization for Economic Cooperation and Development (Oecd).
This indicator is designed to provide early signs of turning points in business cycles showing fluctuation of the economic activity around its long-term potential level. CLIs show short-term economic movements in qualitative rather than quantitative terms.
According to the last report, corresponding to August, the weighted average of the Oecd stands at 99.06 points, the lowest data since October 2009. Only Australia, Brazil and Mexico remain above the one-hundred-point line.
In addition, all countries analyzed have speeded up their deceleration, with only three exceptions: China, France and Mexico. On the opposite side are Spain, Germany and the United States.
Spain left 21.1 in August, up to 98.58 points, the lowest data since June 2013 and the twentieth consecutive decline, although with a stable outlook. Germany, meanwhile, is at 98.58 points, in line with the Spanish data, while the United States stands at 98.78 points. China, the United Kingdom and Italy, meanwhile, remain at the doors of the hundred points.
On the other hand, Japan, France, Holland and India remain above that barrier although all of them with a negative prognosis, which means that it is difficult for them to recover their dynamism again in the coming months.
Among the emerging economies, the Oecd suggests that the outlook remains stable for China and Brazil, while in India there are signs of a slowdown and in Russia they are beginning to emerge.
The Oecd's alerts add to the ones explained by the International Monetary Fund (IMF), that warned last Tuesday that the increase of protectionist could mean a loss of 700 billion dollars for the world economy in 2020 and that its effects they could impact "a whole generation".