Lessons from China after coronavirus: less traffic, cost containment and slow recovery
Consumers have cautiously begun to return to stores, and security measures such as temperature controls and use of face masks are imposed in shopping malls.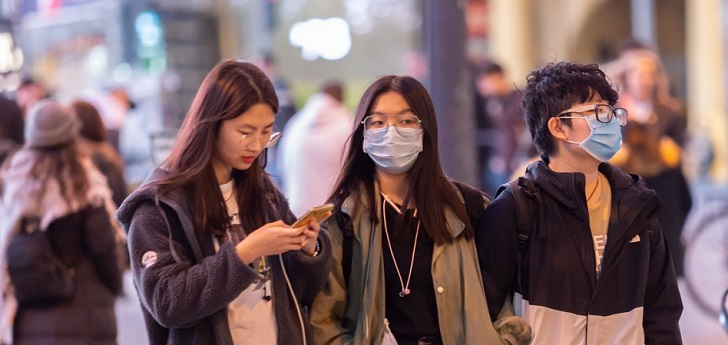 Stores have already reopened in China but there are no queues at the door. In a country that only confined 5% of its population but where retail remained frozen for a month, the return to normality has not caused a spike in fashion sales. Recovery is, for now, slow, contained and still conditioned by health measures.
China is the only mirror to look at to try to guess how of the exit of this unprecedented crisis will be. However, the reflection in the West will not be exact: China only confined sixty million inhabitants, out of a population of 1.3 billion people, the closings were progressive and retail is concentrated in shopping malls, unlike countries such as Spain or Italy with a high share of high street trade.
Lesson 1: slow return of footfall
The first lesson of the recovery in the Asian giant is that it has not been V-shaped. "Stores are reopening, but consumers are not flocking back to stores, but only slowly returning there," says Marguerite Le Rolland, Beauty & Fashion Research Manager at Euromonitor International.
The use of masks, which was widespread before the pandemic, is now the norm, and temperature controls have been enforced at the entrance to stores to prevent infections and disinfection has been reinforced.
The first group to give data on the evolution of fashion sales in the country has been H&M. "A gradual recovery can be seen as the stores have reopened," says the company in its latest three-month report.
Just at the outbreak of the pandemic, when the company had already closed its stores in the Wuhan area, H&M sales were 63% up from last year. However, the following week, with 24% of its network in the country closed, consumption sank, reaching a 90% decrease in one week compared to the same period of the previous year.
In the first week with all stores open in China, H&M posted a 23% drop in sales from the previous year
With the progressive opening of stores, the decreases have been moderating over the weeks. In the last March, with 99% of its stores operating, the decrease compared to the same week in 2019 was 23%.
Other groups, although they have not given data on their evolution in the country, agree in the diagnosis of a recovery more similar to a U than to a V. "The stores are all open and the recovery is slow but continues; It seems that it is beginning to be a reality in China, but we have to be cautious, it is early to draw conclusions ", says a spokesperson from Mango.
The company currently operates around thirty stores in the country, where it landed in 2002. Last year, the company joined forces with local group Hangzhou Jingzhe Clothing to start its development in medium-sized cities in the country and entered VIP.com ecommerce platform.
"The recovery in China is slow but continues", argue from Mango
Lesson 2: e-commerce, a lifeboat
In the online channel, sales have suffered less. In fact, groups like Nike recorded 30% growth in their online sales in China during the crisis, while H&M points out that "online in China has had a fairly stable but strong month of March."
"The shape of the recovery is different in the online channel than the store channel in China," said Adam Karlsson, chief financial officer of H&M, in the earnings call. "It's been a more even pattern in the online channel than in-store channel."
Online is also a refuge channel while fear of social contact persists. "When things return to normal, consumers might want to treat themselves but maybe they'll still have some health concerns and be cautious about returning to stores, and rather turn to the online channel for a transition period at least," says Le Rolland.
Nike sales soared 30% in China during the crisis
"The current situation pushes older consumers who had been reluctant to buying fashion online to take the plunge and they might continue to favour this channel for its convenience after things return to normal," added the expert.
In this sense, 62% of companies in China have increased their investment in ecommerce, 85% will use new channels to adapt to the consumer and 81% will accelerate their digitalization, according to Kantar data.
"The SARS epidemic propelled online retail in China, moving it from a niche channel to a much more mainstream option," recalls Ruyi Xu, Head of Mintel Reports, North Asia. "Now, Covid-19 has pushed it to a new level, with increased usage among regular users, as well as bringing in new users across demographics, including seniors," he adds.
Online has not gained as much share in Italy, the first European country affected by the pandemic and where all citizens have been confined since March, 10. There, 48% of those surveyed by Kantar maintain that they will buy online "only if it is strictly necessary and delivery is fast."
In fashion, Italians especially value that online shopping is guaranteed and that discounts and promotions are made. In addition, the majority maintain that after confinement, they will avoid shops with many people and will keep social distance.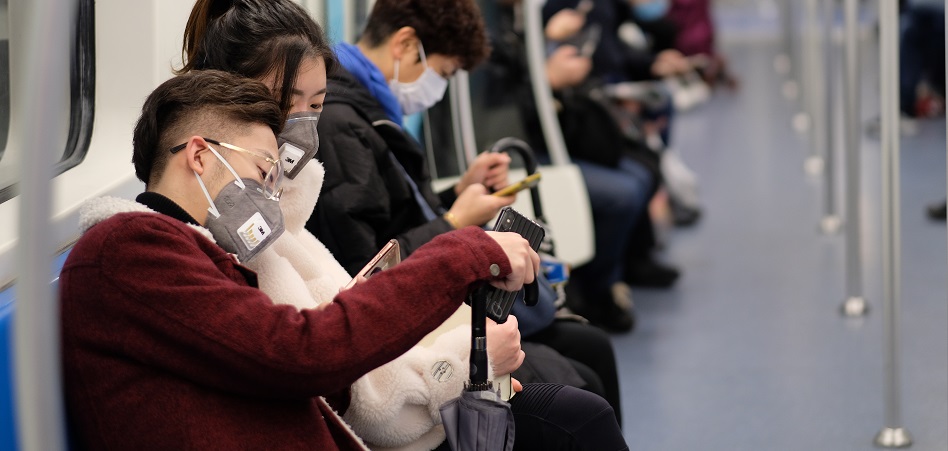 Lesson 3: fashion, last in line
Beyond the specific impact of store closings, this crisis has also left scars that will mark consumption in the mid-term. The uncertainty and the decrease in purchasing power of those who lost their jobs during the pandemic will motivate that the consumption that recovers first will be that of essential and functional goods. Fashion, again, won't be the top-priority.
"There will still be demand for an indulgence or treat on occasion, as people will need that 'feel-good factor' to lift their mood during this challenging time. But as income is closely related to spending, Mintel expects that rational spending, rather than relentless spending, after the outbreak is likely to be the norm," says Xu.
The crisis will also once again boost price as a strategic driver, hampering luxury sales. In this sense, 21% of Chinese citizens surveyed by Kantar point to a reduction in their spending on luxury, although 30% maintain that they will spend more on fashion.
Sport will be the fashion category least affected by the crisis
In Italy, in the first weeks of confinement, 54% of consumers assured that they were going to postpone purchases of clothing, although in recent weeks the percentage has decreased to 33%.
However, the crisis will not affect the entire fashion sector equally. "Of all apparel categories, sportswear is less affected as people who are being forced to work from home rather turn to comfortable functional clothes and footwear, and there has been a boom in at home fitness apps, jogging and cycling which is unlikely to fully disappear once gyms reopen," says Le Rolland.