Luxury grows only 3% in 2018 despite the push of tourism and China
Sales of the sector reached 260,000 million euros last year and Bain forecasts an increase of between 4% and 6% by 2019. At constant exchange rates, luxury grew by 6%.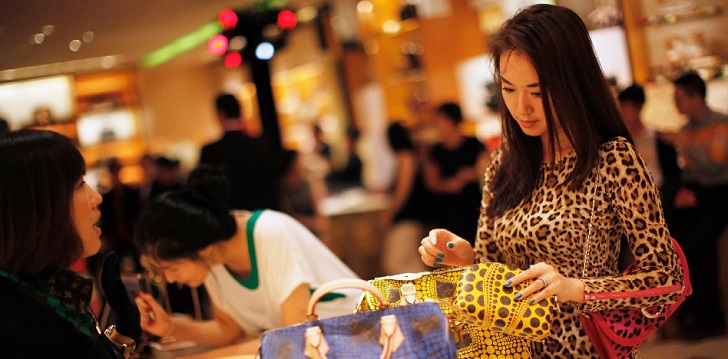 Luxury continues to grow, but at a more moderate pace. The market for luxury goods only grew by 3% in current exchange rates in 2018, which represented a slight decrease compared to the growth of 2017, which was 4%, according to the study of the luxury goods market conducted by Bain.

The growth in constant exchange rates was 6%, converting into 260,000 million euros in sales for the luxury goods sector. On the other hand, the average annual growth rate between 1996 and 2018 was 6%.

The growth of the luxury goods sector has not been of great magnitude even though the Chinese market has increased its presence in the business in a greatest way. The arrival of the Chinese consumer to the luxury goods market helped to reawaken the sector in 2010, after the fall of the years of the crisis. The uncertainty about the trade war between the United States and China has implied sector's growth not to be very high, although it has helped to stabilize it.
The Chinese market has pushed the growth of the luxury goods sector in 2018, although it is far from the double digit

In addition, the European market for luxury goods has also received a boost from tourism, also influencing the growth of the sector. Despite the political instability of the region, with Brexit and social protests in France, tourism has been key to the growth of luxury goods sales thanks to the weakening of the euro, which brought more tourism to Europe in the last summer vacation.

Bain also forecasts a similar growth in sales for the sector in 2019. Sales are expected to represent revenues of between 271,000 and 276,000 million euros for luxury goods companies, leading to an increase of 4% to 6% in terms of constant exchange rates.

Also, by 2025 the forecast is even higher, with sales that would reach 365,000 million euros and an annual growth rate between 3% and 5%. By markets, the Chinese presence in the global market of luxury goods will be the most outstanding, since growth is expected at a constant exchange rate of between 18% and 20%.

The first quarter of 2019 has already hinted at that growth trend expected for the end of the year. To date, growth has been 8% in current exchange rates, while it has been 5% in constant exchange rates. Accessories and jewelry are the ones that have grown the most this quarter, while watches and luxury clothing have seen their sales level decline.