Nike and Adidas ask Trump not to put tariffs on China's footwear
170 companies have sent a letter to the US president, Donald Trump, asking him not to include the footwear into list of Chinese products that could be affected by the tariffs of 25%, that the US want to implement.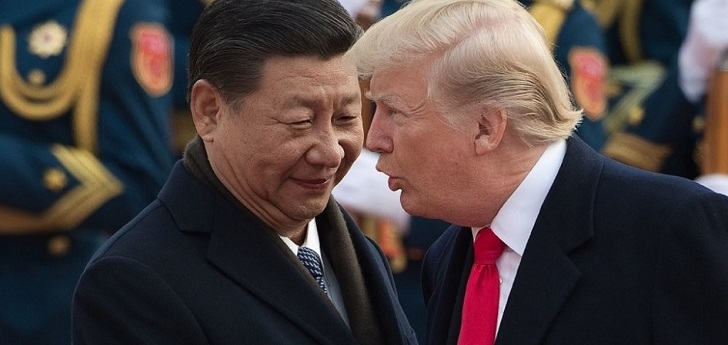 The footwear mobilizes against the tariffs Trump wants to establish. A total of 170 companies, in which Nike and Adidas are, sent a letter to the US president Donald Trump, demanding him to exclude the footwear from the 25% tariff rates that the US is seeking to apply in Chinese imports.
In the letter, they point that the additional tariffs proposed would be "catastrophic for our consumers, our companies and US economy in general".
In this sense, companies like Nike or Adidas, as well of remaining signer corporations, claim that the tariffs would "harm disproportionally the people and families of the working class".
Tariffs on Chinese imports would affect products worth 300,000 million dollars
This movement of the US footwear sector occurs after last week's publishing of a plan that is pretending to put 25%'s tariffs on Chinese imports worth 300,000 million dollars by the United States Trade Representative.
Pharmaceutical and healthcare products would be excluded from these possible tariffs, while meat and livestock products, milk products, fruit and vegetable, automotive pieces, clothes and footwear would be the affected imports.
US footwear business association Fdra advocate for "finishing commercial war", because it would it cost 7,000 million dollar per year to the sector
Footwear Distributors and Retailers of America affirm that 25%'s tariffs imposition would increment the cost for their clients in 7,000 annual million dollars. Besides, the companies justified that they are not able to move "rapidly" their production from China to other countries because tariffs implementation is something that requires from "years of planning".
Companies that advocate for "finishing the commercial war" pointed that "corporation can't simply move the factory to adapt to these changes", because "footwear in a very intensive industry in capital that requires from years of planning, necessaries in order to take supply decisions", indicated.
At the beginning of May, the US already incremented tariff rates at a type of 10% to more than 5,000 products, worth 200,000 million dollars. Now, this tax would be increased to a 25%.