The United States extends trade alliances to the European Union and Kenya
Trump administration continues to apply an "aggressive" strategy of launching new agreements while advocating changes in the World Trade Organization (WTO).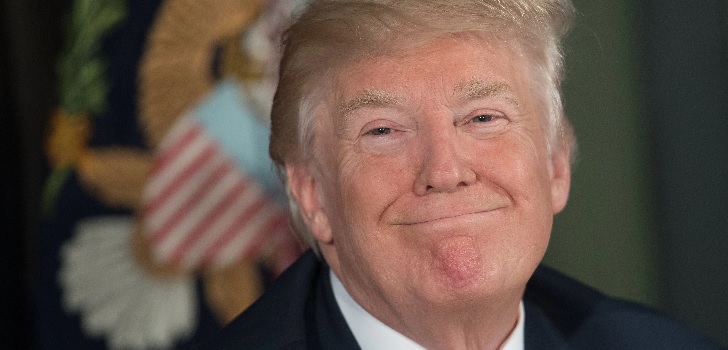 The United States seeks alliances abroad. After taking the first step to end the trade war with China, Donald Trump's Government has extended alliances with the European Union, the United Kingdom and Kenya while continuing to apply an "aggressive" strategy for new agreements and for changes in the World Trade Organization (WTO) to submit the budget of the organization "greater scrutiny", as explained by the Government.
The country's trade representative (USTR) has explained that during the next year the Government of the country will focus on launching new trade agreements that "benefit all Americans."
As part of its new agreement with the United Kingdom, the North American country seeks to eliminate certain tariff and non-tariff barriers with the aim of creating a "fairer and deeper" trade relationship with the UK.
With Kenya, the goal of the United States is to seek a trade deal that "complements the regional integration efforts of Africa," including the ongoing door of the Continental Free Trade Area of ​​Africa (AFCTA).
The trade representative explained that the agreement between the United States and Kenya can serve as a model for the implementation of other agreements with other countries in Africa and create a "network of agreements that contribute to Africa's regional integration objectives and serve as a lasting base to expand trade and investment between the United States and the African continent. "
In parallel, the USTR plans to appoint a new Trade Commissioner in the European Union which allow for "more progress than in previous years." "For many years, American companies have been at a disadvantage when doing business with the European Union," notes the USTR.
"Both tariff and non-tariff barriers have led to growing and unsustainable trade deficits with the European Union," adds the organization. "In particular, the trade deficit of goods with the European Union increased to 179 billion dollars in 2019".
In the last year, the US Administration has signed the Treaty between Mexico, the United States and Canada (USMCA), which replaces the North American Free Trade Agreement (NAFTA). In addition, the US Executive also reached a new trade agreement with Japan in the last year.