Coronavirus continues to disrupt fairs' agendas: Kingpins cancels Hong Kong
In addition, six Chinese brands have canceled their attendance at Paris Fashion Week. Kingpings joins other fairs such as Messe Frankfurt or Ispo in cancellations.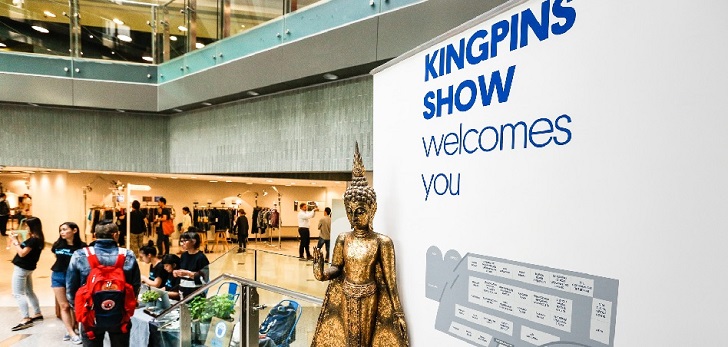 Fairs 'calendars continue to be disrupted by the coronavirus. The Kingpins denim fair has canceled its next edition in Hong Kong due to travel restrictions and health concerns over the epidemic. The fair was scheduled for May 13 and 14.
"We are very concerned about the situation in China and understand that many of our members and visitors with extreme difficulty and uncertainty due to efforts to limit the spread of the virus," said Andrew Olah, founder of Kingpings, in a statement.
Kingpings thus joins other fairs that have altered their calendar or canceled their editions due to the epidemic. Messe Frankfurt it has also decided to postpone its three fairs textiles in Shanghai: Intertextile Shanghai Apparel Fabrics, Yarn Expo and Shanghai Intertextile texitles Homes scheduled for March.
Six Chinese brands have canceled their attendance at Paris Fashion Week
The Chinese edition of Ispo, specialized in sports and scheduled for February 12 in Beijing, has also been canceled to "protect the health and safety of our exhibitors, visitors and the general public." Chic Shanghai and Denimsandjeans Japan, scheduled in Tokyo for early March, have also been postponed.
The impact has even reached the American fair calendar : the NW Materials Show, which specializes in components for footwear and is held in Oregon, has been postponed sine die .
Impact on Paris fashion week
Nor are the catwalks unknown to the current health crisis. Six Chinese brands have taken off the Paris fashion week calendar for the epidemic. Masha Ma, Shiatzy Chen, Uma Wang, Jarel Zhang, Calvin Luo and Maison Mai will not be attending the event.
"The Fédération de la Haute Couture et de la Mode will put all its communication platforms at the service of these brands so that they can share their work in France and abroad," explained the organization in a statement.