Countdown to Vietnam Textile&Garment Exhibition: forecasts 13,000 visitors
The textile and clothing industry fair in Vietnam, held together with the specialized footwear and machinery fairs for the sector, will take place between November 20-23.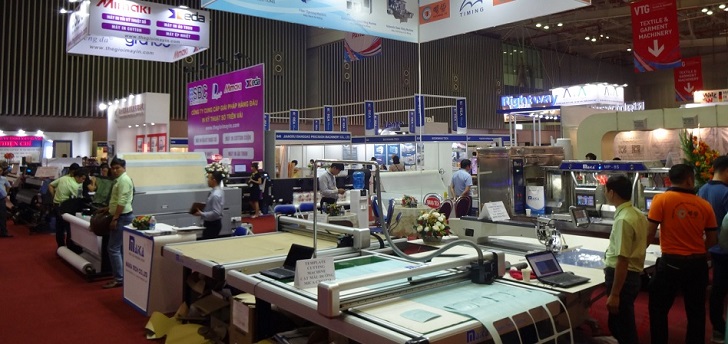 Vietnam Textile&Garment Exhibition ready for a new edition. The trade fair specialized in the clothing industry, will take place in the Vietnamese capital, Ho Chi Minh City, between November 20 and 23. In this new edition, the event will have five hundred exhibitors.
Most of the participants of the fair will be international companies, coming from seventeen markets such as Bangladesh, China, France, Germany, Hong Kong, India, Japan, Malaysia or Romania, among others.
In addition, Vietnam Textile&Garment Exhibition will feature a conference space where issues such as trade war between China and the United States and its impact on the fashion sector will be discussed.
Organized annually by Vinead and Yorkers Trade and Marketing Services, Hong Kong Apparel Machinery Association, Guangdong Sewing Equipment Chamber of Commerce and Paper Communication Exhibition Services, the fair hopes to attract more than 13,000 visitors.