Trade show organizer Eurovet flirts with end customers, joins forces with Tmall in China
The Parisian fair is opening a new space in Moda City with music, panel discussions and special sale actions to attract both professional and end consumers. Besides, the company has acquired event planning agency Like That.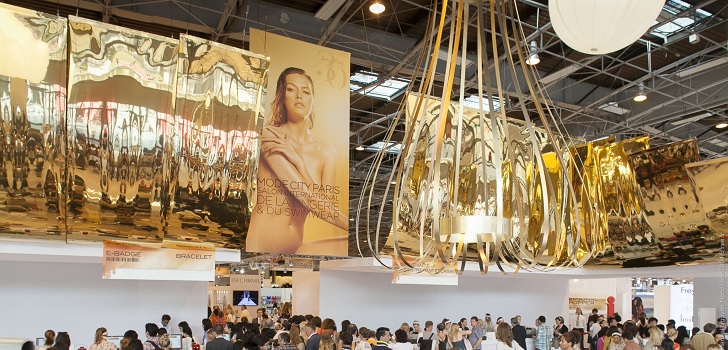 Lingerie and intimate trade shows in Paris reinvent themselves. Eurovet's Unique by Mode City, which took place last weekend in the French capital, is gearing up for the upcoming fair edition in July 2019. During its next event, the show is considering to increase its offer with a space specifically aimed at end consumers.
Unique by Moda City will hold within its premises Unique Summer Camp, an open-to-the-public space filled with music, panel discussions, pop up stores and special sale actions. In fact, Eurovet, the show's owner, had already flirted with final customers with the Absolute Summer programme, but it goes one step beyond now, as explained by the group's president, Marie-Laure Bellon, to Fashionnetwork.
Bellon says that the new end-consumer platform aims to break existing barriers between professionals and customers in trade shows. Eurovet expects that around 25.000 visitants will join Unique's Summer Camp debut in 2019.
Unique Summer Camp will hold its first edition in July 2019 and it expects to welcome 25.000 visitants
Parallel to that, Eurovet has signed an agreement with Chinese ecommerce giant Tmall to accelerate growth in Asia. The partnership involves Eurovet providing international lingerie and intimate labels to sell goods in the platform, while Tmall will give them access to key data on Chinese consumers, in addition to offering logistics' and sourcing resources to operate in the region.
Eurovet has also acquired event planning agency Like That to revitalise sport-focused trade show, which are managed under the Sportair business division. These fairs, bought by Eruovet in 2005.
Eventually, Eurovet has decided to put an end to Riviera Lounge, the fair initiated in Cannes in 2013. The next show edition, which takes place in September, has been cancelled. The organisers explain that participation at the show has been down, counting just 80 exhibitors last year.