Trade shows alliance: Inexmoda and Messe Frankfurt get together to create Heimtextil Colombia
The German trade show organizer has granted the license of Heimtextil trade show, specialized in home textiles, to the Colombian company, which will organize the event in Medellin in April 2021.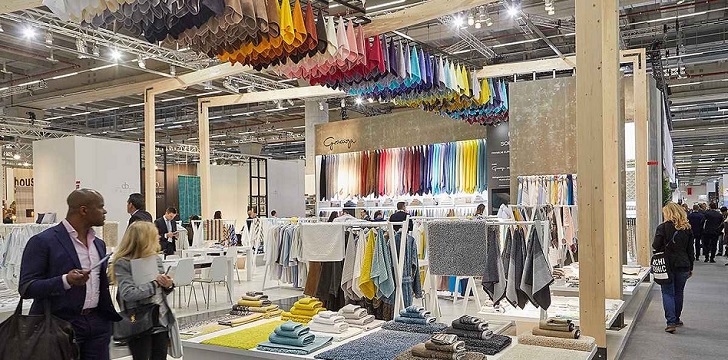 New deals to boost international trade shows. Messe Frankfurt has granted the license of Heimtextil fair, specialized in home textiles, to Inexmoda, the Colombian company that organizes Colombiatex and Colombiamoda fairs, to take the event to Latin America.
The deal has resulted in the creation of Heimtextil Colombia, which will have its first edition in April 2021. Both organizers expect the event will bring together more than one hundred exhibitors from countries such as Portugal, Spain, Colombia, Italy, Turkey or France, as well as the main professional of the industry.
"With Heimtextil Colombia we are expanding our portfolio of trade shows to a region that is currently developing very well in terms of tourism and hospitality and, therefore, offers great opportunities for the textile business," stated Olaf Schmidt , vice president of textiles and technology at Messe Frankfurt.
Heimtextil also has editions in Russia, China and Tokyo
"We have the honor to celebrate this license agreement with Messe Frankfurt and to have professionals from the Americas in Heimtextil Colombia to exploit the growing opportunities in home textiles, not only in the country but also throughout the continent, "explained Carlos Eduardo Botero, president of Inexmoda.
Powered by Messe Frankfurt, Heimtextil is one of the leading trade shows specialized in home textiles worldwide. In recent years, the event has expanded its strategy to boost the textile business, aimed at architects, interior designers and hotels.
In addition, the trade show, whose main event is held in Frankfurt, has also opted to reach other international markets. In that sense, Heimtextil Russia, Intertextile Shanghai, is also celebrated in China; Home Textiles Sourcing, in the United States and Interior Lifestyle, in Tokyo.