Barcelona Fashion Summit: the 'close the loop', according to Inditex
Alfred Vernís, Sustainability Academic Director at Inditex, will be responsible of the closure of the upcoming edition of the congress, which will be held on 5 February in Teatre Nacional de Catalunya (TNC).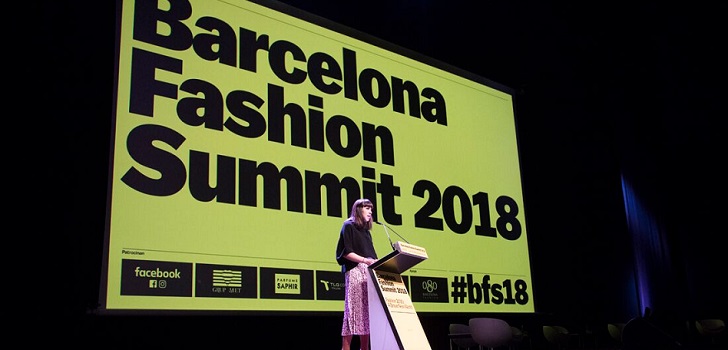 Barcelona Fashion Summit completes its programme. Alfred Vernís, Sustainability Academic Director at Inditex will be responsible of giving a grand finale to the upcoming edition of the congress, held on 5 February in Teatre Nacional de Catalunya (TNC). The definitive programme of the event will be available on the website: www.barcelonafashionsummit.com.
Having an extensive professional experience as a professor at ESADE Business School, Vernís joined the Spanish giant of fashion distribution in 2016 to underpin their sustainability strategy.
From ESADE, the expert launched several non-profit projects to promote entrepreneurship, and managed the investigation group Social Enterprise Knowledge Network, led by Harvard Business School.
Alfred Vernís has a wide professional experience in ESADE and entered Inditex in 2016
In this way, Inditex will close, as every year, Barcelona Fashion Summit. In previous editions, executives like Iván Escudero, RFID responsible in the group; Carlos Piñeiro, head of the chain For&From; and Eduard Casabella, e-commerce Director at Oysho participated in the event.
This year, Alfred Vernís will complete a programme made up of experts, academics and executives from groups like Mango, Tendam, Desigual, Pepe Jeans, Tous or C&A. The event, sponsored by Facebook, will be entitled Fashion Año 0: Claves para reinventar el negocio de la moda (Fashion Year 0: Keys to reinvent fashion business).
The congress, organized annually by Modaes.es in collaboration with 080 Barcelona Fashion, proposes this year to look up and analyse the strategies of other sectors in Spanish and international economy, from technology to gastronomy, in order to analyse which strategies can fashion adopt to seduce the consumer once again.
The congress will look up to other sectors in order to spell out what can fashion learn to seduce the consumer
The inaugural speech will be conducted by Chiqui Calleja, co-founder of the restaurant group Larrumba, who will present his success story in the restaurant sector. Marc Soler, co-founder of 21 Buttons, will take the baton and will go over what can fashion learn from technology.
The first round table will bring together outsiders of the sector that occupy now positions of responsibility in fashion companies, like Daniel Muñoz, IT Director at Desigual that has experience in groups such as Conforama and Caprabo; Andrés López, Operations Director at Pepe Jeans and former one at Johnson Controls Automotive and Camper, and José María Ruiz, recruited by Gocco in 2017 as General Director after working with Juguettos and Telepizza.
The round table will be completed by Maite Aranzábal, member of the board at Adolfo Domínguez who has an extensive career in the sector of retail, and Francisco Ambrós, partner of Deloitte specialized in the area of financial services.
At the afternoon, the businessman and investor Dimas Gimeno, former President at El Corte Inglés, will analyse which are the fashion distribution challenges, in a context when all the big operators try to decipher how is the future of the sector going to develop.
Executives from C&A, Tendam and Pepe Jeans and managers of other sectors like technology or restaurant will complete the programme
Innovation will also be a topic to discuss during the round table before lunch, in which will participate executives like Elena Carasso, E-commerce Director at Mango; Carolina de la Calzada, E-commerce Director at Tous; Bernardo Blanco, former General Director at Blanco and currently leading the swimwear brand Yshey; Ignacio de Pinedo, Chief Executive at Isdi School; and Inés Arroyo, driving force behind the start-up Laagam.
After lunchtime, Arun Arora, partner at McKinsey and former of Apple, Groupon and Sears, will go over the way digital disruptive operators are changing the rules of the game before giving the stage up to the last round table, where executives with a long experience in the sector will try to write down the recipe to make the consumer fall in love again.
In this table will participate executives like Domingos Esteves, leading C&A in Spain; designer Agatha Ruiz de la Prada; Ignacio Sierra, General Corporate Manager at Tendam; and Javier Vello, partner responsible in retail and consumption at EY in Italy, Spain and Portugal. As every year, the closing conference will be given by an executive from Inditex.