COP25: fashion attends UN Climate Change Conference
Today, the sector will discuss in Madrid the conclusions of the Fashion Industry Charter for Climate Action (Ficca) signed one year ago.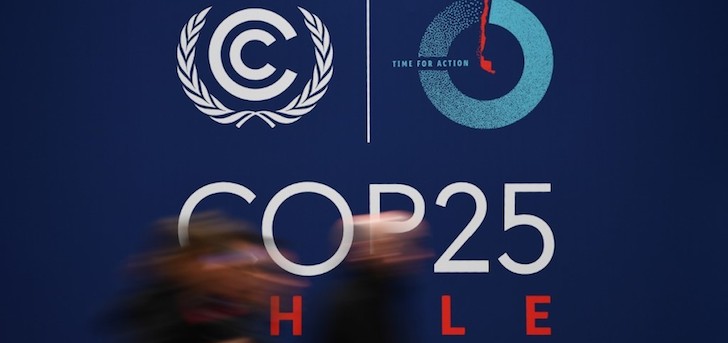 Fashion also has a place at UN's Climate Change Conference (COP25). Retailers and industrial groups will reunite today in Madrid to expose the conclusions of the Fashion Industry Charter for Climate Action (Ficca), signed last year by 43 companies.
The agreement includes reaching a carbon neutral economy by 2050, and reducing emissions by 30% until 2030. Ficca was signed in the previous Climate Change Conference in Katowice (Poland) and was supported by Inditex, Kering, Adidas, Burberry, H&M, Gap, Levi Strauss and Target, among others.
Today they'll present in Madrid the conclusions of the seven focus groups: decarbonization pathway and GHG emission reductions; raw materials; manufacturing and energy; logistics (through Clean Cargo Group1); policy engagement; leveraging existing tools and initiatives and promoting broader climate action.
Decarbonization, logistics and policy engagement are among the Ficca's focus groups
In recent years, sustainability has become a key debate in the fashion's agenda. Besides each company's independent projects, the sector's largest groups have teamed up in different commitments to move forward.
Together with Ficca, large corporations and organizations have signed the New Plastics Economy, lead by the Ellen MacArthur Foundation and supported by Burberry, L'Oréal, Stella McCartney, H&M or Inditex.
Last January, companies like Asos, Bestseller, H&M of Li&Fung met at the World Economic Forum in Davos (Switzerland) to seal the CEO Agenda and commit to reducing the environmental impact and increasing traceability.
In summer, around thirty companies sealed the Fashion Pact at the G7 summit in Biarritz (France). The deal, lead by French president Emmanuel Macron and Kering owner François-Henri Pinault, aims to stop climate change, restore biodiversity and protect the oceans.