Giants of the industry take the Fashion Pact for sustainability to Paris
The president of Inditex, Pablo Isla, attends today the presentation of this agreement signed by 32 international fashion groups next to the president of France, Emmanuel Macron.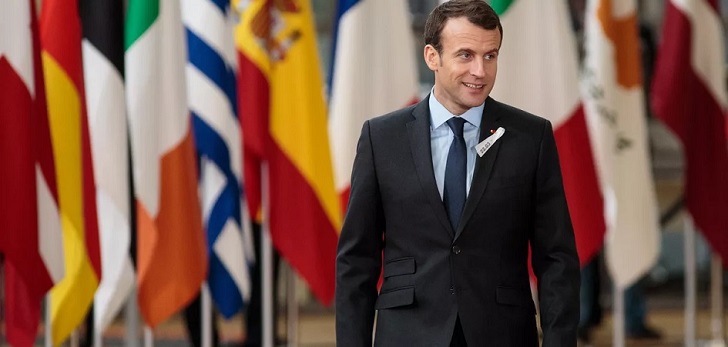 Little by little details of the sustainability pact start seeing the light. Inditex is one of the 32 companies to sign the Fashion Pact to boost environmental sustainabily in the fashion and textile industry that is presented today in the Elysée Palace, in Paris, an encounter summoned by the president of France, Emmanuel Macron.
The president of the Spanish giant, Pablo Isla, confirmed his attendance in this first meeting, that will also count with the presence of the ministers of economy and ecological transition of France, Bruno Le Maire and Elisabeth Borne.
Isla has stated through a press release that "all the Inditex team is committed to sustainability, strategic pillar of our company and the true motor of the project: the conviction of all to take care of our environment with a long-term goal"
Amongst the participants of the Fashion Pact are big retailers, sports companies and fast fashion
Fashion Pact is backed by different actors of the industry, from luxury to retailers to sports and fast fashion. Some of the companies that will be part of it are Adidas, Bestseller, Burberry, Capri, Carrefour, Chanel, Fung Group, Gap, Giorgio Armani, H&M, Hermès, Kering, Nike, Nordstrom, Prada, PVH, Ruyi, Stella McCartney or Tapestry, amongst others.
The companies that sign the pact must compromise to work with the Science Based Targets (SBT), of measurable goals. This program is based in three pillars: stop climate change, restore biodiversity and protect the oceans.
These keys have different approaches, from reaching a zero greenhouse gases emission in 2025 to protect ecosystems and eliminating plastics. Some of the measures go to the sustainable subtraction of raw materials and the use of renewable sources.
The presentation of this pact happens right before the next G7 Summit, that also presides Emmanuel Macron and that starts tomorrow in the French location of Biarritz.