Fashion's to do list for 2019
Throughout the next twelve months, the fashion industry will have to look for the model with which it will face the future. New markets, new values, new distribution and, mainly, new clients, will all determine the industry of fashion around the world.
Transformation will most likely be one of the key words for the fashion industry in 2019. After a 2017 of uncertainty and a 2018 of exhaustion, 2019 will be the year to remake the business and settle the grounds for the sector's evolution. Far from starting the year with all its assignments in check, fashion begins a new fiscal year with many outstanding tasks.
Reordering networks of stores takes several years in the fashion world, but it is still an unfinished assignment, especially in base to the search of the long-awaited omnichannel experience. Sustainability is a sector's must, standing at the same level as changing collections and rates to adapt to the new global climate, and even more so in a time in which it is necessary to remake and update all international plans. The change of product and channels entails new margins and therefore a need to reconsider pricings.
Looking for partnerships through which groups can gain strength and size, both with companies from the sector as from outside of it are necessary in order to depart from a fenced fashion business in the search of new ideas with no fear to fail. Will companies manage to seduce customers once again? Which are the to do's of fashion for fiscal 2019?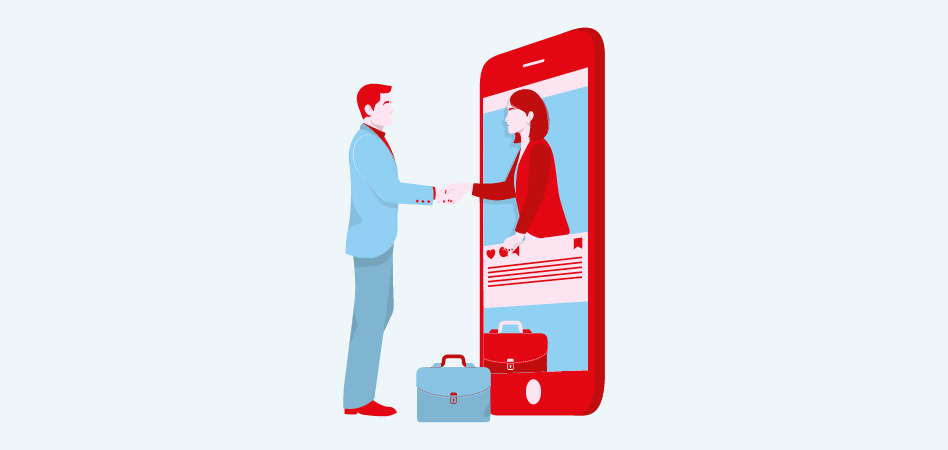 Everywhere and at all times: customers want it all
Twenty-four/seven. That's the schedule of consumers in this era of information and mobility technologies and the one that fashion companies must follow if they want to meet their expectations. 'Omnichannel' has long been among the sector's executives' vocabulary, but there are not that many companies satisfied with their experience with it up until now. According to the report The Global Omnichannel Retail Index by PwC, fashion lags well behind other sectors such as the media, electronics or toys in omnichannel matters. "In all markets and categories, omnichannel retail sales are no longer a future aspiration but an essential demand; clients who are experts in technology know this, and companies can either fulfill this expectation or see those clients go away searching for competitors with a higher digital knowledge", warns the consultant.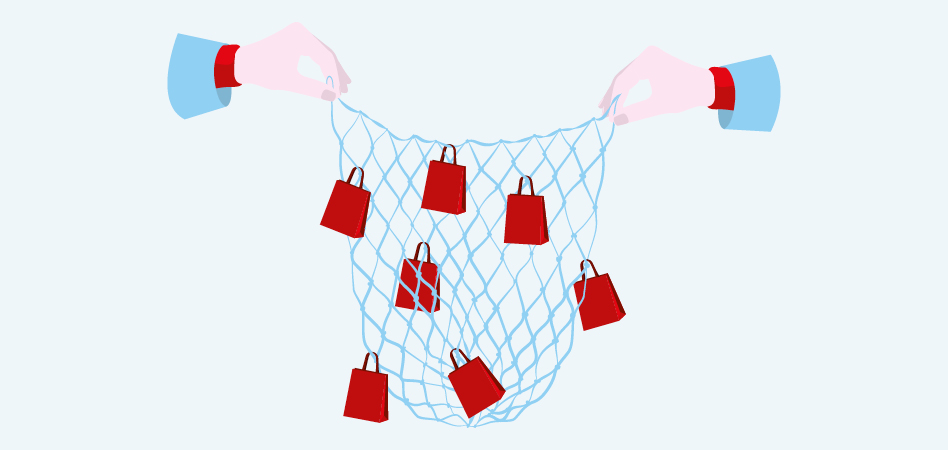 Less but better: in search of a renovated network of stores
Clients are omnichannel and e-commerce goes up and beyond: according to the research titled Dressed for Digital: The Next Evolution In Fashion Marketing carried out by Boston Consulting Group (BCG) and Zalando Marketing Services (ZMS), 20% of fashion sales today are done online, and the rate will go up to 25% in 2020, let's say, the day after tomorrow. What will we do, then, with the whopping network of physical stores? The so-called Retail Apocalypse has already struck markets such as the United States, emblematic streets such as Fifth Avenue included: the New Yorker street's top section lost its leadership as the most expensive place for retail in 2018 according to the last Main Streets Across the World 2018 published by the real estate consultant Cushman&Wakefield. Causeway Bay, in Hong Kong, took the first position despite reducing the costs of its commercial stores by 4.1% last year. That being said, not many people doubt of the need to have stores, not even pure players such as Amazon let the opportunity of having physical stores go by. In the end, they are the best place to have a direct contact with consumers. These stores, however, must have innovative and experiential concepts, otherwise they are obsolete. Consequently, many players have already started to walk towards a network made of less but better stores.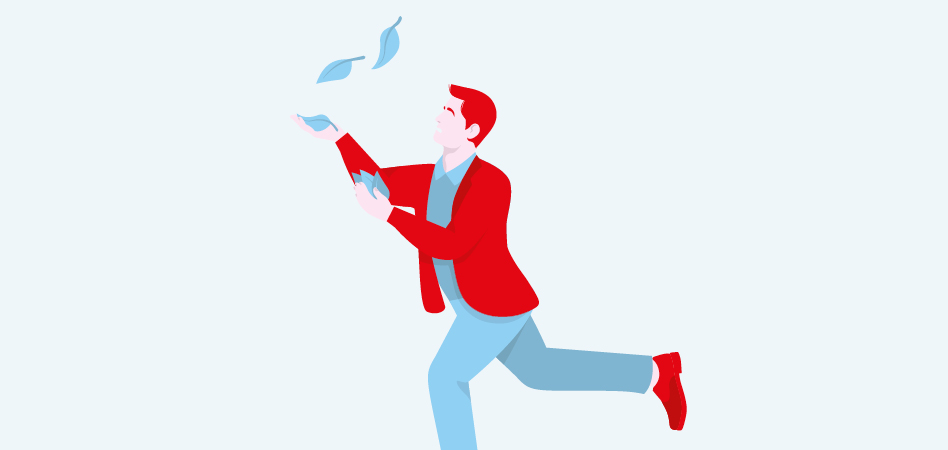 Sustainability: a matter of resources
Sustainability is the talk of the town for many fashion players. Contrarily, not many of them have moved from words to action. It is true that some of the sector's groups have taken the lead and stand out from the rest, but a huge other deal has not even started getting ready. Five years after the Rana Plaza catastrophe, which removed the conscience of the sector all around the world, the risk of ignoring sustainability is too present in day-to-day of contracted consumption, adjusted margins, and wild competitivity. Research promoted by BCG points out that in 2017, 75% of the fashion companies improved their mark in regards to sustainability. Who is left outside?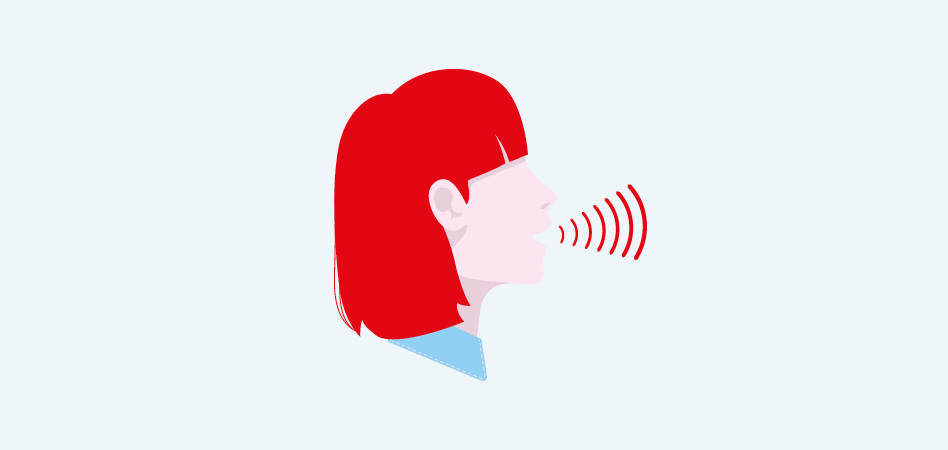 Repeat slowly after me: b-l-o-c-k-c-h-a-i-n
Will 2019 be the fiscal year in which the sector's companies can jump into the technology wagon again? Whilst the automobile industry tries out (for real) Industry 4.0 or technologic disruption transforms (for real) sectors such as the audiovisual or the traveling one, fashion continues to be characterised by a rudimentary aura in many parts of its value chain. There is no rest, nor mercy, for those resistant to technologic development, and neither for those who try to capitalise it. After incorporating to out vocabulary words such as RFID, e-commerce, omnichannel or big data, new inventions keep standing out in the fashion business. The last invention is no other than blockchain, a technology called to be the driver of a massive change in all fashion systems. According to a report by Deloitte, it is expected that in a five years term, there will be a general adoption of blockchain after a period of pilot tests. Particularly, the research claims that there is a significative growing interest in blockchain among retail's C-suite level. How much longer can fashion resist such technologies?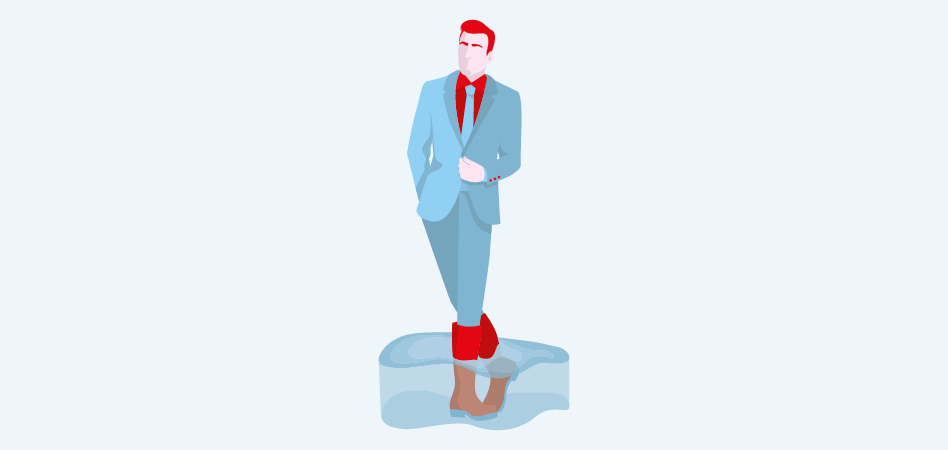 Warm summers and cold winters? A new thrust for collections
The multiplication of extreme heat periods, the increase of extreme meteorological phenomena, a reduction of precipitations in the summer, a rise of intense rains, frequent bad weather… These are some of the effects of climate change as described by the European Union in some of the continent's regions expressed in an infographic elaborated from data gathered by the European Environmental Agency. The sector looks up at the sky and repeatedly grumbles about the changing seasons, about the heat when mannequins wear jumpers and about the cold when they have shorts on. The next astronomic winter does not present a clear trend in base to temperature, but it could be rainier than usual in the Peninsula and the Balearics". Will it get it right? An improved estimation of demands and a faster sourcing system by the day are proposed as the best solutions for a sector whose accumulation of stocks represents one of its most frightening foes.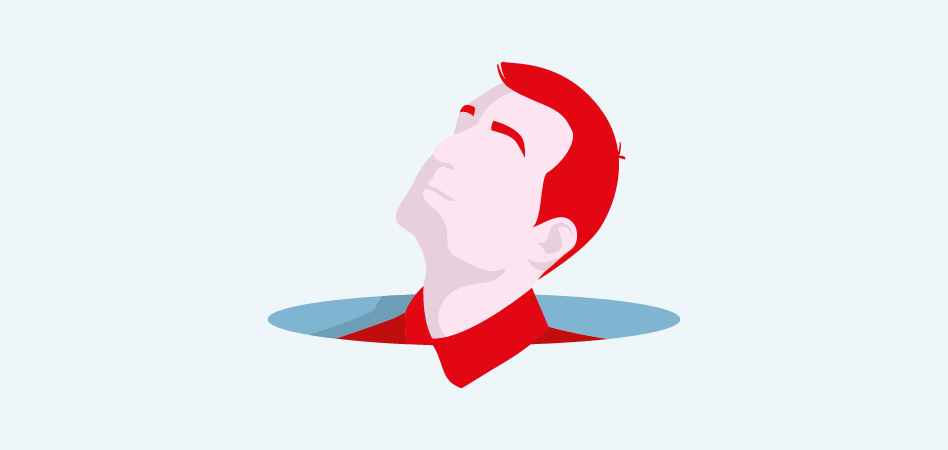 Food? Travels? Hotels? Time to leave fashion's tank
Some sectors are truly getting it right with their techniques for the seduction of clients. Travels, gastronomy or telecommunication services have profited from part of the budget that European people previously dedicated to fashion which, although it has managed to recover after the crisis, is currently less important for the pockets of European families. What can fashion learn from Apple, Samsung or Netflix? How can a good coat or pair of shoes compete against a dinner in a nice restaurant? And what can fashion learn from a mature and competitive sector just as food distribution? The incorporation of executives from other business sectors is starting to be standard for Spanish fashion companies. Ultimately, they are right to look outside their sphere in order to adopt some of the techniques that other sectors promote and profit from.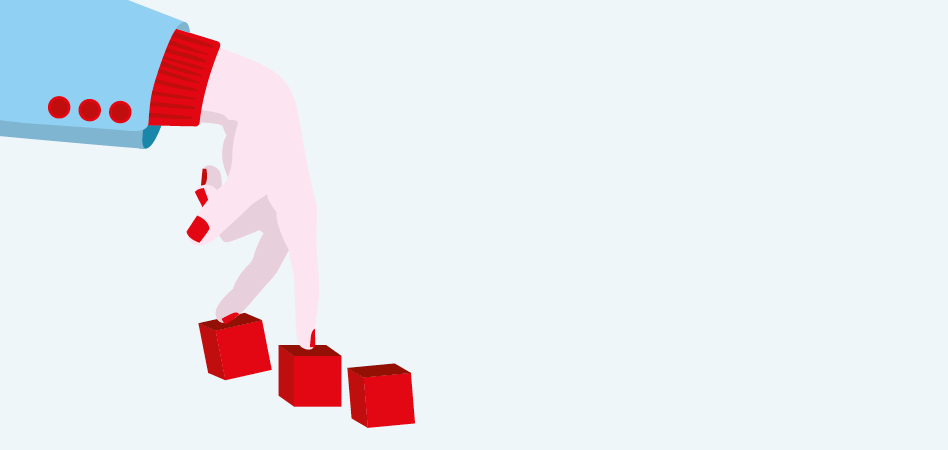 Tearing pricings apart
Black Friday, Single´s Day, Mid Season Sale, fantastic week, Mother's Day special promotion, discounts, second sales or summer Black Friday. The fashion business has turned prices and discounts into a recurrent acclaim to attract consumers. So much so, that it has lost its appeal and, besides, it has shifted part of the relevant consumption to discount acquisitions. According to data from the report titled Black Friday 2018 Shopping Report, carried out by consultant McKinsey, 70% of the surveyed consumers (from countries such as the United Kingdom, Germany, Canada or the United States) had in mind doing some shopping during that day of 2018 in order to take advantage from the promotions and to do some Christmas shopping as well. In that way, if a fashion company knows that a great deal of its collection will be sold with discounts, how must it plan its collection and analyse its pricings? The sector's top groups, starting with Inditex, have reduced their margins in recent years and now they are fighting to earn them back. Having said that, not many of them think that pre-crisis margins (pre-Primark too) will ever be completely recovered.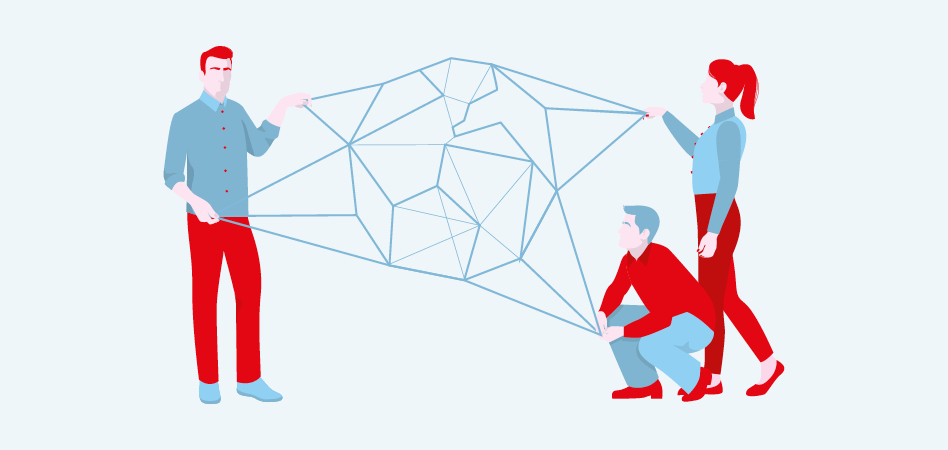 "Land in siiiiiight!" A U-turn towards a new destiny
The world is headed towards a more convulsed period in terms of economic development and, probably, towards a less kind geopolitical environment for sales: Brexit, trade war and tariff rates are three expressions that have adamantly joined entrepreneurial vocabulary, same as "uncertainty" and "deceleration". In the words of Christine Lagarde, the managing director of the International Monetary Fund (IMF), "global growth remains strong, but it is moderating and becoming more uneven". It is time to trace international plans once again. About 50% of Spanish fashion imports are destined to the Eurozone, a market which will distinctly grow below the levels of the global economy in future years: according to the IMF, the communitarian economy will grow by 1.9% in 2019 ahead of a global rise of 3.7%. Furthermore, the European Union could shortly lose the United Kingdom's push due to a still uncertain post-Brexit environment. Ahead of the European lethargy, the United States will grow at rates of 2.5% in 2019, whereas developing economies will do so by 4.7%. Emergent Europe will only grow 2%, Latin America, 2.2%; the Middle East, 2.7% and Sub-Saharan Africa, 3.8%. Who will push the economy then? Well, it will be China, even though it moderated its growth from 6.6% to 6.2%, India and the rest of countries from the Asian Southeast.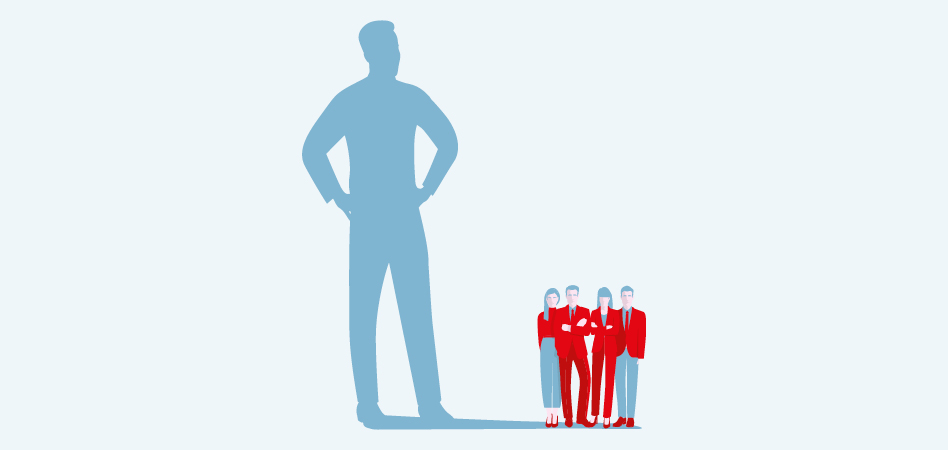 Strength comes in numbers
Thousands of companies, but not many big ones. An international champion, but little groups of more than 1 billion euros of turnover. Strong companies in their niches, but that do not surpass 100 million for their volume of business. As in many other spheres from the European economy, SMEs are the protagonists of the fashion business in the country. What does that imply? More and more every time, the few economies of scale weigh down the options of growth and make small companies even less competitive than big ones. Some investment funds and some Spanish companies have already acquired the role of integrators, but the instances in which these processes have started to materialise can be counted on the fingers of one hand. Will there finally be a boom of M&As in 2019?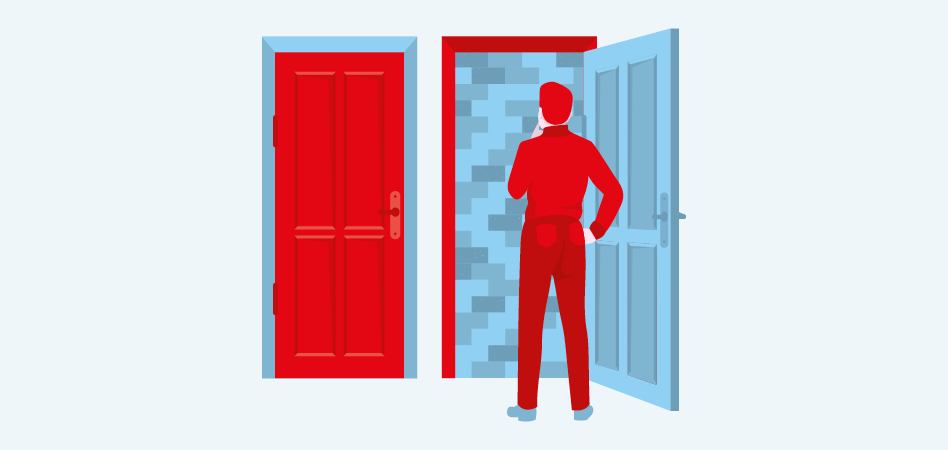 Dare to fail!
Doing tests and evaluating results. If the outcome is positive, expand it. If it's negative, find another solution. Management has changed in the fashion industry, and the rate at which changes substitute one another makes long-term plans irrelevant. As the report Global Fashion Drivers 2018 gathers, one out of every two of the biggest international companies in the fashion business referred to uncertainty at the time of describing the sector's situation. With this background, paralysis seems to be the worst solution, and thus, many companies chose to promote innovation within their organisations, or an intern improvement of processes, or through acquiring foreign talents. The same report points out that 18% of the sector's international companies have created innovation hubs, whereas another 12% have introduced new job positions related to innovation in their organisation charts. Likewise, one out of ten companies have released accelerators and incubators and 7% have acquired a start-up.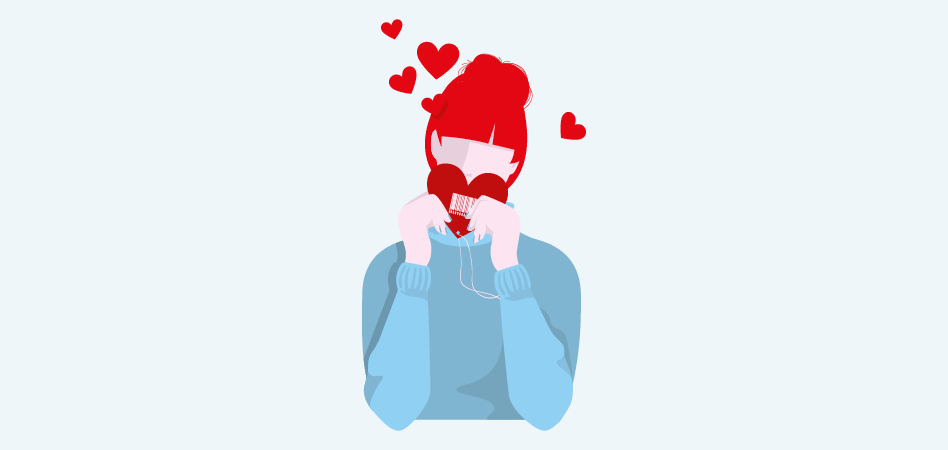 Win your client's heart over, again
First was product; then, brand; later, the channel, and lastly, the client. The latter has earned in recent years a central position for fashion and it is, at the same time, the ultimate beneficiary of the sector's strong competitivity and wide offer which sees no limits. Obtaining valuable information about customer's behaviour and preferences, offering a differential offer and a memorable experience and giving them appropriate treatment in all channels must be a priority for the whole organisation, which can resort to tools such as big data or people such as the client chief officer (adopted by 14% of international fashion companies). Winning clients over one more time means to find him or her again, adapting value proposals to a new profile of consumer who is younger and has new behaviours or either unravel what has been achieved and resort to life-long clients. Client treatment also requires the adoption of a holistic strategy, addressing all of a company's points of contact with consumers.