Federico Bonelli (Pinko): "The premium segment is the fastest growing market in the industry"
Pinko's CEO explains that the company is in the middle of a restructuration plan that involves 80% of its management team and it's not planning to enter any new market.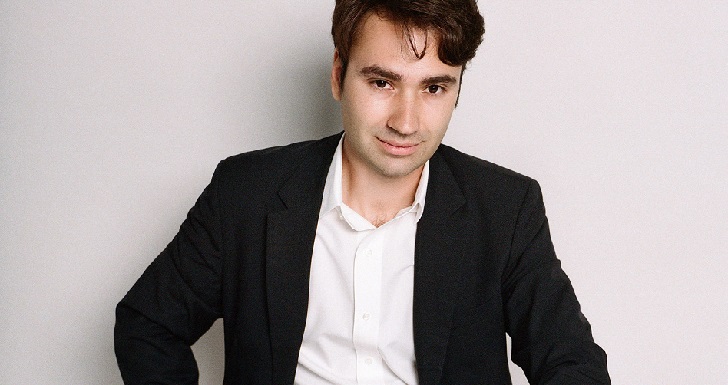 The Italian womenswear brands operates through 250 single brands stores and 1,500 wholesalers and its present in every continent. Pinko's CEO, Federico Bonelli, explained the focus of the company in its Chinese market and discussed its investment in digitalization and the challenges of an omnichannel strategy. The company, that is in the middle of a reorganization process doesn't rule out the possibility of listing in the stock exchange.
Mds: What is Pinko's new strategy? Are you going to continue the same line or disrupt with a new idea or concept?
Federico Bonelli: We are going to disrupt the strategic growth guidelines; we can confirm that. The company has a very clear view in terms of business. This includes the development of the Chinese market with investment to boost this kind of wide network and make it up to date. Also, we are the first premium brand in the commercial space in China. So, with this strategic view and intention, we will invest on that, and we need to continue pushing our retail towards China. At the same time there will be a couple of disruptions with our own strategy. But first, this is about people and organization. We are completely reorganizing the company towards an operating model internally, new processes, roles and responsibilities, a new way of working which is much more modern and in line with the complexity of the market. Then there is a why we decided to invest in onboarding a completely new management team.
Mds: When did you start this strategy?
FB: This strategy is that it is a turning point because it's part of the disruption. We decided to invest in the team which represents a concrete change in contract governance within the company, we did a disruptive way of approaching it because we were searching for the right manager little by little.
Mds: Are you going to keep your employees?
FB: There is a very strong the leadership of the founder and a very good level of operating teams. So, we are not changing employees. We are changing managers because we are on the other side working to build our talent inside, so we kept almost all the employees, 97%. We are completely changing the way they measure their career path. We changed the management and we changed the way we manage our organization. So basically, is continuity with the tradition because the people have been accepted because we have been very clear and committed during the last 25 years.
Mds: How are you bringing innovation in digitalization for your brand?
FB: I give you a very simple example. You know that in the past, it was very common to outsource digital, but it was the time, where I can name many brands of ecommerce that went out, now in the last two three years new brands are internalizing back digital. I clearly believe that digital is so important that you cannot outsource. So, Pinko used to outsource everything. We moved towards a new way of approaching digital which is through joint ventures. Where we own most of the joint venture, so we constantly know every number, but we can make partnerships.
We moved towards a new way of approaching digital which is through joint ventures
Mds: how is your distribution strategy changing?
FB: We are not changing our distribution strategy, we continue to be a retailer, nevertheless we continue to us improve our channels. We will continue to have a nice wholesale quality level with high quality stores. When I say retail, I include digital or physical so it can be our own stores, concessions, digital high-quality retailer.
Mds: What percentage does ecommerce represent in your sales?
FB: About 5% of our sales. Depends how you count it because we have direct relationship with Tmall in China. But we want to expand this part. Distribution wide there won't be any disruption. I expect digital will grow faster than brick and mortar. Retail will continue to grow, and we will continue to build the performance expansion in China. So, I expect digital will double in 5 to 10 years or more or less.
Mds: Are planning to enter new markets?
FB: We already have presence in the main European cities. So, our focus would be about boosting the performance of our Eastern Asian stores. For example, in China we want to reach 100 stores by the end of 2020. We also want to consolidate our presence in some key markets.
Mds: Which are you top three markets?
FB: Our top three markets are Italy, China and Russia.
For the next 3 years we expect a strong growth of the company
Mds: What are your growth previsions for 2019?
FB: The growth strategy for this year is composed by Chinese growth we already double our retail presence in the country, we went from 40 to 70 stores. We are also working hard on the product, in this business product is at the center. This is what makes us be well connected with our customers.
Mds: In its last revenue Pinko achieved approximately 200 million euros. Have you set the 500 million euros goal?
FB: We are preparing a deeper plan that we will present at the beginning of next year, which aims to have very significant growth, double digit. For the next 3 years we expect a strong growth of the company. And with the new strategy and the new marketing I believe we will get there at a certain point.
Mds: Have you considered entering the stock market?
FB: It's an option. Pinko has seen potential in IPO. At the moment we are focused on our growth strategy. But it's an open door.
Mds: You are are a very specific segment of the market. You're not fast fashion but you're not considered luxury either. So, is it uncomfortable to be in this market?
FB: It's the fastest growing segment in the world at the moment. Fast fashion is a huge market but its fully dominated by big players like Inditex and H&M and It's a market of 300 to 400 million euros per a year, that is growing 3%, interannually. In the middle is the premium market which is where we are. It's a half a billion-euro market that is growing 6%, so it's the most dynamic market segment.
Mds: What about your competitors?
FB: Our competitors are not huge. In this market segment there are a lot of growth opportunities. You're not luxury so you can reach a broader audience and you are not luxury, but you can be aspirational. We manage to deliver an experience for the consumer which is premium for a product that is also premium for a price that is affordable.