Footwear, China and premium, the drivers of luxury until 2021
In 2017, this segment produced 453 billion euros all around the world, and it is expected that, in 2021, the figure will escalate up to 510 billion euros, according to the report Luxury and cosmetics financial factbook, by EY.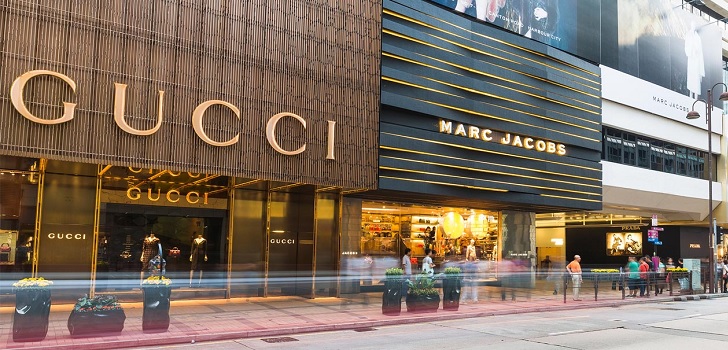 Footwear, China and premium, the drivers of new luxury. In 2017, the highest-end segment produced all over the world an amount of 453 billion euros, and it is expected to surpass the 510 billion by 2021. This growth will also be driven in a great extent by fashion complements, developing economies and the most accessible segments, according to the report Luxury and cosmetics financial factbook carried out by EY.
A huge competitivity in the luxury industry, geopolitical and macroeconomic uncertainties and the saturation of the Western model have added such complexity to the sector that it has had no other option than to reinvent itself. In that sense, classic strategies based in quality products are not enough.
First of all, the high-end luxury segment is exhausted. In the period between 2010-2013, ultra-luxury grew at a rate of an annual 7%, whereas between 2014-2017, it did so in a 3%. Future prospects blame its stagnation, at the same time as they indicate an acceleration by part of the premium and entry-to-luxury segments, with an interannual ratio of growth that stands at 7% between 2017 and 2021.
Luxury industry's classic strategies based on quality products are no longer enough
Millennials are, partly, the detonators of this change. Thus, secondly, new luxury consumers are not only looking for product but also for uninterrupted service, innovative and individualised. That is why new luxury is looking for the strengthening of brands through digital experience and the personalisation of articles.
On the third place, footwear will be the driver for high-end luxury, with an estimated growth of 10% in 2021, whereas complements, with a forecasted rate of 9% for that same year, will instead promote premium and entry-to-luxury results.
Geographically, the United States will continue to be the biggest market in the world for luxury in 2021, with a business valued in 127 billion euros, whereas China will continue to move forward strongly, producing 100 billion euros, which belongs to a third of the world's market. Europe, where premium and entry-to-luxury will come first, will produce an amount of 40 billion euros in 2021.
Lastly, the report points out the apparition of a new concept within luxury: sexiness. According to EY, that term marks the difference between losing or winning in the market. Sexiness not only has to do with product itself but also with communication. In that sense, the goal of brands in its communication strategies is more and more focused by the day on provoking, integrating and teasing consumers, and altogether looking for more personal links with customers.