From Helena Helmersson to Delphine Arnault: women climb the rankings in fashion
Every day, women take on more important roles in international corporations, a class that is predominantly occupied by men in the industry. However, a shift is transpiring in large groups such as H&M who appointed its first female CEO in January. Gap, as of yesterday, also appointed a new female CEO, and added two members to its board of directors that are women.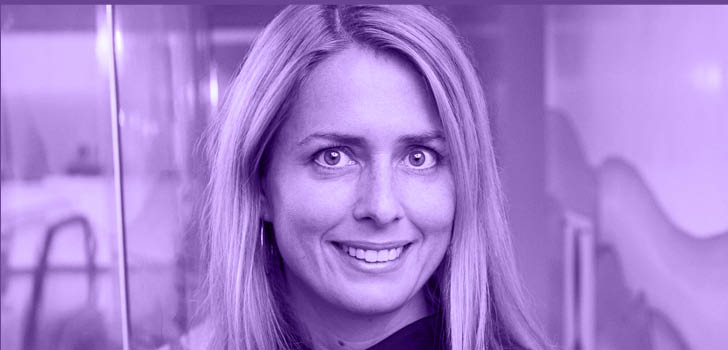 According to the Unraveling the fabric ceiling report, prepared by PwC, only 12.5% ​​of Fortune 1000 ranking clothing companies have female CEOs. In industries such as aerospace or financial services, however, the quota reaches 20% or 18%.
Last January, H&M named its first female CEO, Helena Helmersson, taking over from the founding family scion to pilot the business. The Swedish groups is one of the international businesses that has a significant number of female talents in over others in the industry. Of the twelve members of its board of directors, eight are women. The executive members of the board of the Swedish group are Stina Bergfors, Lena Patriksson Keller, Erica Wiking Häger, Danica Kragic Jensfelt, Ingrid Godin, Alexandra Rosenqvist, Margareta Welinder, and Helena Isberg.
The Spanish giant Inditex has three women that are members of its advisory board, as a whole, the board accounts for eleven members. The female representatives of the committee include Denise Patricia Kingsmill, appointed director of Inditex since July 2016, she is also a member of the Supervisory Board of E.ON and Chairman of the Board of Directors of Monzo Bank, as well as a member of the Advisory Board of IESE Business School. Anne Lange, graduate from the l'Institut d'Etudes Politiques de Paris and l' École Nationale d'Administration (ENA) and currently a member of the executive councils of Orange, Pernod-Ricard (the second most important wine and liquor producing company of the world) and FFP (Peugeot family holding company).
Last but not least, Pilar López Álvarez, appointed director on July 17, 2018, has a degree in Business Administration and Management. The executive has been a member of the Board of Telefónica Czech Republic from 2007 to 2014, vice president of the Board of Telefónica Deutschland Holding AG from 2012 to 2015, a member of the Board of Tuenti Technologies and since 2013 she is a non-executive director of Ferguson PLC.
Gap, for its part, has four women on its board out of its twelve members, however, the American group, as of yesterday, appointed Sonia Syngal as ist new CEO, effective from March 23. The American company also added two new females executives to its board of directors. Meanwhile, Fast Retailing, owner of Uniqlo has no women on its board of directors made up of nine men.
However, Kering reaches parity, with seven women on its board out of eleven. Out of twelve members of its executive committee, four are women: Francesca Bellettini, a board of delegate of Yves Saint Laurent; Marie-Claire Daveu, director of sustainability; Valérie Duport, director of communication and y Béatrice Lazat, manager of Human resources. Less parity is observed in Nike's part, with only two women in its board of directors, made-up of eleven members: Hilary Krane and Monique Matheson.
The French conglomerate, LVMH, whose founder is Bernard Arnault, the chairman, and chief executive of the group that controls big fashion names such as Louis Vuitton or Loewe, reinforced its administration with the appointment of Delphine Arnault, hid daughter, in 2019 as director and executive vice president of Louis Vuitton.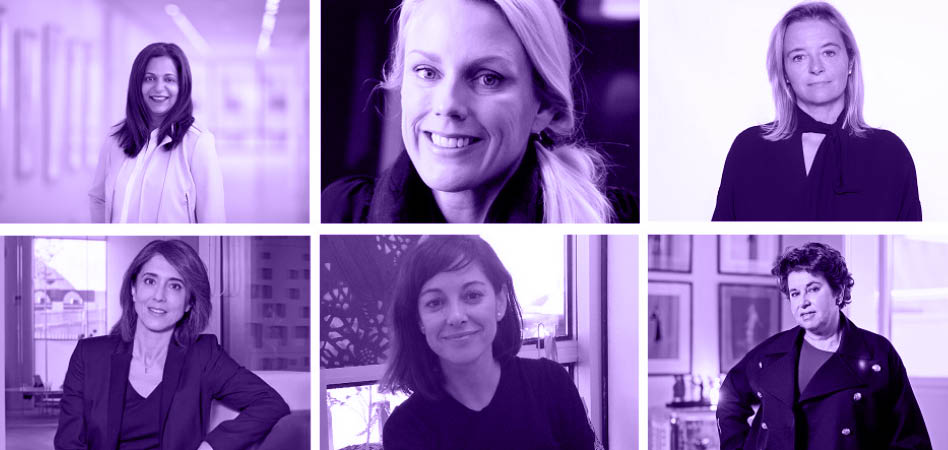 VF Corporation, the American company, owner of brands such as Vans, Lee and Kipling, counts the presence of three women on its board. Juliana L. Chugg, a board member since 2009, graduated from The University of South Australia with a degree in business and later served as director of HB Fuller Company and Promina Group. Laura W. Lang, a member since 2011, earned her master's in business administration at the Wharton School of Business at the University of Pennsylvania in 1980. Carol L. Roberts, part of the board of directors since 2017, graduated from Yale University in 1981 with a degree in mechanical engineering. The executive is also a member of the board of directors of Alcoa Corporation and the Advisory Council of Presidents of Yale University.
However, women entrepreneurs also have a great influence in the fashion industry, others have built their companies from the grounds, while others have successfully directed companies.
Mary Dillon is also one of the most acclaimed businesswomen in the retail industry. She has been acting as the CEO of the American chain of beauty stores, Ultra Beauty, since 2013. She was also the global marketing officer and executive vice president of McDonalds's for five years and U.S Cellular for three years with the same title. The woman is a raging force in the business industry, having led significant various business operations.
As for women who pilot their own companies and have managed to weather distinct kinds of storms is Stella McCartney. The outspoken fashion designer launched her company in 1995, in 2018, the still creative director of the company and its brand ambassador split from her 17-year partnership with the Kering group, though she maintains the majority stake, LVMH bought a minority stake in the company last summer. She is currently using her influence to mold the path of fashion using sustainable approaches

To draw upon some inspirational women in the fashion industry, Sophia Amoruso, owner Nasty gal, stands out as a gripping charatcer of the fashion industry, one who built her empire from the grounds. A college dropout whose eBay shop rendered more promises than she could've ever predicted. The entrepreneur founded her company in 2006, which is headquartered in Los Angeles and is piloted nu Carol Kane, who has been acting as CEO since 2017. Boohoo owns 66% of the company's shares. Amoruso also founded Girlboss in 2017, the media company centered on women entrepreneurship, it is now controlled by Attention Capital and has its founder as its CEO.