From the street to the runway: has the boom of sneakers come to an end?
The shift to luxury runways of athleisure's top article anticipates the end of the phenomenon, reconverted into an object of worship for collectors.
Sneaker silliness. That's how Vanessa Frieda, New York Times' fashion editor, describes the last stage of the biggest fashion phenomenon of this lustre. Sneakers spread like wildfire supported by athleisure and the new wave of odes to health. Now, luxury has appropriated them to approach new generations. However, under the filter of runways, comfy sneakers that seduced the street have thus become design articles, sometimes scratching delirium which ultimately separate them from the mainstream. The bubble nurtured in the street has found its end on the runway.
Sneakers experienced their first youth during the eighties' decade (there's people who attribute their jump into the streets because of New York's underground streak in 1980, when New Yorkers were forced to go to work by foot), but it has been during these last five years when sneakers have overcome new frontiers like never before in history.
The context was perfect: the casualisation of dressing codes and the progressive abandonment of suits for working environments derived into the so-called athleisure, with which sports clothes jumped outside the gym. The sector's brands capitalised this situation with the reedition of classic urban sneakers like New Balance, Adidas' Stan Smith (to which later would join Gazelle and Superstar), or Reebok's Freestyle. Nike, for its part, recovered Converse (which in reality, never really stopped being fashionable); all of that to join the new wave.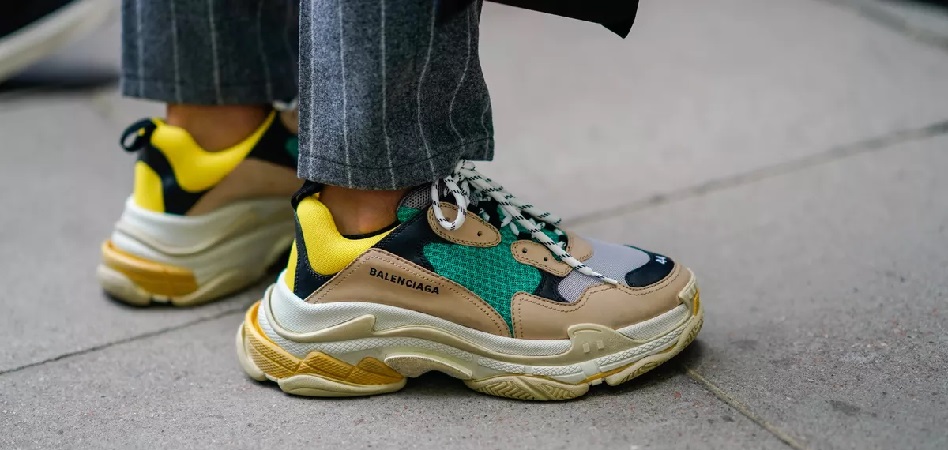 The phenomenon exploded in 2014, the year in which Stan Smith were relaunched, leather sneakers, with a rubber sole and a green detail at the heel, which enabled a soft entrance for many new sneaker consumers. That year, sport footwear imports boosted a 42% up in Spain, its historic maximum, reaching the figure of 270 million euros.
The growth rate has maintained since then in a double-digit, with increases of 14% in 2015, 23% in 2016 and 16% in 2017. It is a mirror of how the phenomenon extended beyond sports to reach the window displays of traditional shoe shops and distribution chains. So far this year, however, purchases have started to slow down, with an upturn of barely 8.6%.
The sales growth of sneakers has increased during the last years, although since 2016 the tate has slowed down
The bubble is starting to deflate as the context is also changing: athleisure is showing the first symptoms of exhaustion and the sneakers in stores are not Nike and Adidas but Balenciaga replicas adapted to mainstream audience.
"The product, at least its trend, has reached its ceiling" explains the Spanish multibrand Ekeption. "The total peak has already been experienced", they say. Balenciaga was one of the first luxury brands to see the potential of sneakers as a new article for desire for generations that connect less with classic it bags. With Demma Gvsalia at the front of the creative department, the firm reinterpreted urban fashion's codes in luxury terms and in a rabid trend, creating models such as Triple S and Speed Trainer.
Gucci, immersed in its very own renovation process, Chanel or even traditional footwear brands like Roger Vivier or Jimmy Choo did not want to see this opportunity go away. In some cases, firms opted to partner up with players specialised in sports or urban fashion in order to profit from this explosion.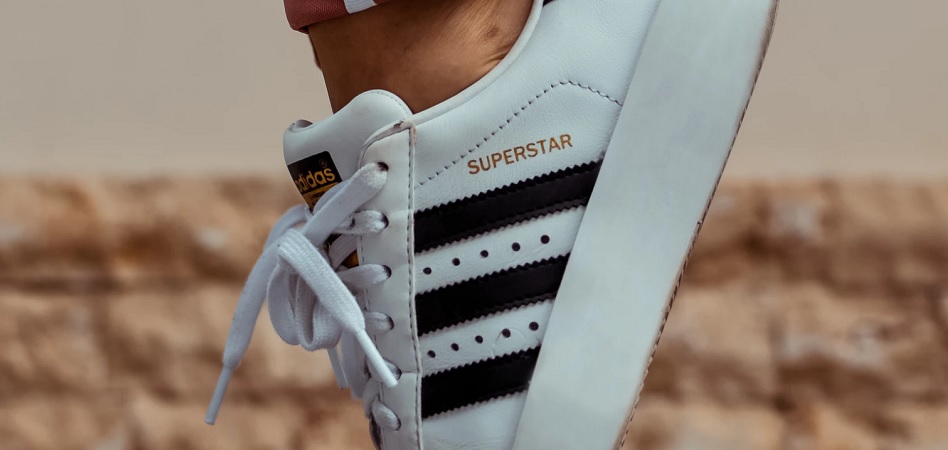 That is the case of Comme de Garçons and JW Anderson with Converse, Louis Vuitton with Supreme or Riccardo Tisci with Nike. After escaping from the gym, running through the streets, entering offices and even walking down red carpets, sneakers have reached its ceiling becoming almost an object of worship only available to a few, either for price as for style.
Experts coincide that it is a process of natural selection. "The market will develop into a natural selection", says Wences Sanza, sneakers collector. "In Fuencarral, for example, two out of four stores offer sneakers and the market cannot stand that much demand", assures the expert.
At the same time, more traditional footwear has also appeared in the scene, those made of leather or even high-heels, although sellers claim that it will be hard to get sneakers out of people's wardrobes. "Now sneaker sales is at cruising speed, more stable, but it will not disappear -explains Luis Sans, Santa Eulalia's president-; but it is true that more and more every time, traditional and sophisticated footwear is coming up with sales too, like the classic moccasin, for example".
For Quico Vidal, leader of the branding consultant Nadie and former Camper, not even luxury will maintain this trend much longer: "The ones that dictate fashion have already been saturated, until when will luxury be able to manage that their top product is of this kind?".