How many El Corte Inglés stores fit in Spain?
Tsutomu Okuda, chairman and CEO of Japanese group J. Front Retailing, owner of department store chains Daimaru and Parco, assures that there is only room for one store for every million consumers.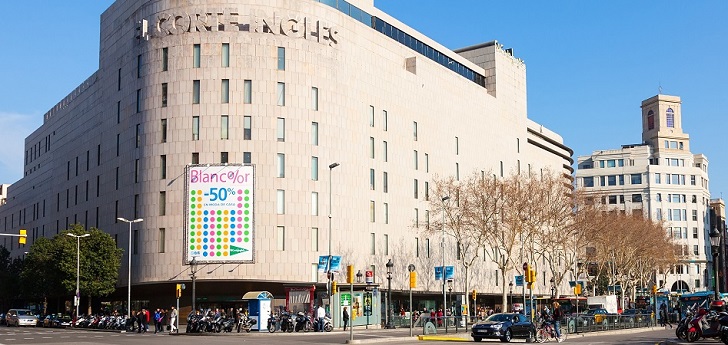 El Corte Inglés should be axing half of its stores in Spain. The department store group, whose owner family is immersed in a tough battle to gain control of the company, has currently an oversized asset portfolio in the country. At least that's what suggests Japanese retail guru Tsutomu Okuda, who states that there is room only for one store per every million consumers. Put another way, according to Okuda, El Corte Inglés should halve its network.
Okuda, chairman and chief executive officer at J. Front Retailing, owner of department stores Daimaru and Parco, says in the book Uniqlo Syndrome by consultant Kernue Kojima, that the appropriate number of department stores is one for every million consumers and that, in this case, only 120 centers in Japan would be needed. If we translate the same assumption to Spain, El Corte Inglés should have only 47 stores, instead of the 92 that it currently operates in the market.
The ratio is not trivial, especially in such a difficult time for the group. For the first time in its history, its chairman has stopped having a low profile and decided to go on stage. Dimas Gimeno has put himself in the spotlight and has been seen in different events to claim the same tax regulatory framework for ecommerce players, specifically for Amazon, which has become its main threat.
According to J. Front Retailing's chairman and CEO, there is only room for one department store for every million inhabitants
Only in the Comunidad de Madrid, the group has 19 centres, thirteen of them in the same city of Madrid. The rest are located in Alcorcón, Arroyomolinos, Getafe, Leganés (where there are two stores) and Pozuelo de Alarcón. This would be the most threatened Spanish community. With a population of 6.5 million inhabitants, two thirds of its network should be eliminated. In Andalusia, the most populated region in the country with eight million people, is also where the company has more stores, a total of 21.
On the other hand, Catalonia is where there is a greater balance: with 7.5 million inhabitants, El Corte Inglés has nine centres in this region, five of them located in Barcelona and its metropolitan area, where more than three million citizens are concentrated. In the Balearic Islands, however, the chain has two centres in Palma, despite the fact that the island of Mallorca does not even reach one million inhabitants. In the Canary Islands, the company operates three stores even though it slightly surpasses two million inhabitants.
However, in all these regions, El Corte Inglés centres are backed by tourist traffic. Last year, the Comunidad de Madrid broke its record with almost twelve million foreign visitors; Catalonia welcomed 18.2 million; Baleares, 13.7 million; Canarias, about 13 million, and Andalusia, eleven million, according to Spain's National Institute of Statistics (INE).
The overexposure of El Corte Inglés is more evident in regions with little tourist traffic
Overexposure is more evident in autonomous communities where tourism is weaker, such as Aragón, where El Corte Inglés has four centers only in Zaragoza. The whole region totals 1.3 million inhabitants, half of which are living in the capital city. In Asturias, with one million citizens, the group has three stores, while in Cantabria, with 500,000 inhabitants, there's just one centre in Santander.
El Corte Inglés presence is more balanced in Castilla La-Mancha and Castilla y León, where it has three centres in each of the regions, both counting just over two million inhabitants. The relationship between population and number of department stores is also appropriate in the Comunitat Valenciana, with six centres for about five million, three of them in the city of Valencia.
The group also maintains the proportion in Extremadura, where it has a store for one million inhabitants in the region, or in Navarra, where it has also one for 640,000 people. The decompensation persists in Galicia, with four complexes for 2.7 million inhabitants; in Murcia, with two centres for about 450,000 inhabitants, and in the Basque Country, with 2.2 million people and four facilities.
A process to reorder selling space
The company also continues to gain square meters in strategic locations. Thus, in Madrid's Paseo de la Castellana, the group works on the expansion of its centre in the city district of Nuevos Ministerios, which will become one of its largest stores.
El Corte Inglés has also executed some closures in recent months, such as the store specializing in sports that was launched on Madrid's Calle Serrano or the centre that operated at number 23 in Plaza Catalunya, in Barcelona.
In other cases, El Corte Inglés has sought after another type of strategic alliances, such as those with Nike or Samsung. The group monetizes its brick presence by renting selling space to other brands so that they could open flagship stores. It has been the case for Nike in Puerta del Sol or Samsung in Callao.
In addition to its department stores' network, the group also operates other business divisions. Only with Hipercor, a supermarket chain, the company operates 43 stores in Spain, while it has 174 centres with Supercor; 56 with Bricor, and 106 stores with Optica 2000, its optical business.