Italian wool maker Manteco forecasts 8% growth fueled by 'eco' turn
The company, which supplies to H&M, Inditex, Mango, Kering or LVMH, has grown 18% per year since 2012 and plans to grow 8% this year.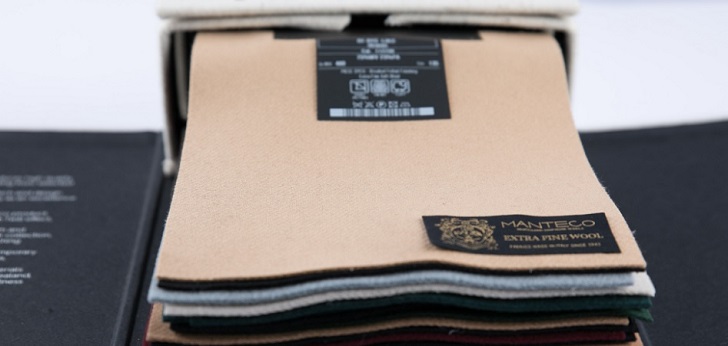 Manteco's eco strategy translate to sales. The Italian wool maker company which is a supplier of H&M, Inditex, Mango, Kering or LVMH, has grown 18% on average per year since 2012. The group's sales reached 80 million euros in 2018 and it expects to grow between 7% and 8% for this year.
Three laboratories, the labor force of one of the main European production hubs and the stamp of made in Italy stamp. This is the formula with which Manteco, which just fifty years ago was one of Prato's many coat factories, has now become one of the largest wool companies in Europe and clients like Zara, H&M, Kering or LVMH. "We are ahead of the wave of sustainability and today we are gathering that effort," stated Matteo Mantellassi, chief executive officer of the company, to Mds.
The company was founded in 1943 by Enzo Mantellassi and in the beginning was specialized in the production of outerwear. In 1967, his son Franco Mantellassi took the reins of the company, and at the end of the nineties the company passed to the third generation, with Marco and Matteo Mantelassi in charge.
It was then when they decided to turn the business around, outsourcing spinning and weaving to factories in the region and focusing on R&D and sustainability to increase its position and attract the giants of the sector.
The company works with BCI cotton, Tencel, recycled wool with the Global Recycle Standard (GRS) seal and certified virgin wool. Also, the company has started a project to collect all production waste from its suppliers and manufacture new recycled wool. "It is the way of having maximum traceability in production," Mantellassi explains.
Manteco has seventy employees, but Mantellassi states that indirect employment reaches 2,500 workers, all in the region of Prato. The company focuses its activity on quality controls: 6,783 per year for raw materials and another 30,000 for the finished product. "Specializing in R&D and control allows us to work with very specialized artisans, all in Prato, and improve our traceability," says the executive.
In addition to its three laboratories, Manteco has offices in Tokyo, New York, Barcelona and Stockholm, and sells to 47 markets. The company produces more than eight million meters of wool per year and ended 2018 with a revenue of 80 million euros.
Manteco has grown 17.8% a year since 2012 and invoices more than eighty million euros
Since 2012, Manteco has grown at a rate of 17.8% per year and expects to end this year with an increase of between 7% and 8%. "We are the fourth largest Italian textile company," Mantellassi stated.
The company works for retailers like Inditex, H&M or Spanish Mango, and in recent years has also begun to supply luxury giants such as LVMH or Kering. Six years ago, at the beginning of the sustainable commitment to luxury brands, companies began asking for labels to identify the origin of wool for the final consumer.
Today, H&M or Mango already include in some products the Manteco Wool stamp. Mantellassi acknowledges that this strategy has increased its visibility, but for now, the company is not planning to launch its own brand.