Juan Luis Moreno (The Valley): "Innovation is changing what already exists, technology is just a facilitator"
The chief innovation officer of this Spanish institution, which is a business school, a headhunter and a coworking space, believes that to be innovative, companies can't just appoint a digital director.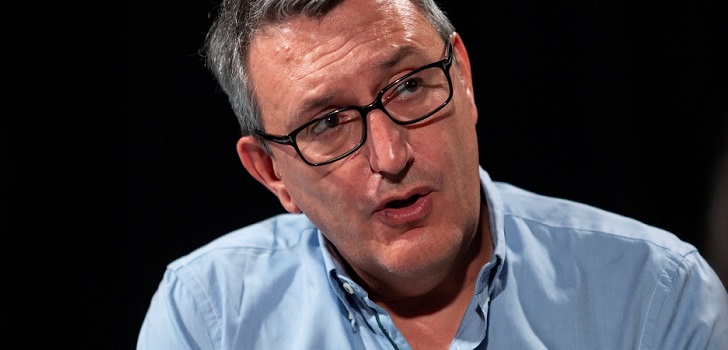 Juan Luis Moreno is chief innovation officer of The Valley, which defines itself as a "digital ecosystem" that unites a business school, a headhunter and a coworking space for startups and innovative companies. Before teaching with enthusiasm at The Place demonstration space, in which many futuristic technologies for retail (from augmented reality to facial recognition) are put into operation, Moreno brings innovation to the most earthly world: we must look for the customer's points of friction, what he or she doesn't like, and try to eliminate them (with the help of technology).
Prior to joining The Valley in 2015, Moreno was director of digital strategy at Vocento and has been vice president of the Asociación para la Investigación de Medios de Comunicación (Aimc) and president of the Asociación MediosOn, in addition to holding high-rank positions in multinationals groups such as Siemens, Global One, Wanadoo or Lycos Europe.
Telecommunications Engineer, Moreno believes that the digital transformation that is taking place in the retail industry, and fashion in particular, can be a reference for others in which there's a point of physical contact with the customer. In his opinion, stores will continue to exist in the future, but they will be fewer, probably smaller, and the use of technology and data will allow the staff to be more qualified and cater better to put customer's experience. "And I think the role of the dependent will force the purchase," he says.
MDS: There are buzzwords that are becoming trendy: omnichannel, millennial and, now, digital transformation. Tell us easily what digital transformation is and is not.
Juan Luis Moreno: There is some confusion. We are talking about digital transformation and it seems that this only means the introduction of technology in our companies. It seems that you have to become a technological group and, if not, you aren't a company adapted to the new environment. We define digital transformation as an adaptation to the new environment, which is what is digital. Technology has played an accelerating role, which is what has changed everything. There are important milestones in technology: since the appearance of smartphones, our way of interacting, of informing people, of connecting, of doing business has changed. That has been an accelerator that has made the changes exponential, and this means a new industrial revolution.
MDS: Is it a new revolution?
J. L. M: Historians and economists can't agree if it is the third. I think it's the fifth one. The third was the computer and the appearance of computers in our lives, the fourth was the appearance of smartphones because it's a very easy to use and accessible technology, and social media. Now we are in the fifth, and this has only just begun. We are talking about robotics, Internet of Things ... for me that is a disruptive revolution, which is a technological advance that involves a political and economic social change.
"There are companies that name a 'chief digital officer' and believe they have it resolved"
MDS: Are we heading towards shorter cycles between revolutions?
J. L. M: In the past, an industrial revolution had an impact on several generations. The difference is that today the same generation is experiencing several of these dramatic changes, in the sense of disruptive, paradigm changes. And that's the big difference: we have to be adapting to a continuous change. The digital transformation is precisely an adaptation to the new environment. The consumer has changed: you no longer compete with the same companies as before, but entrepreneurs and small companies appear that change the game rules. Uber has reinvented the automotive sector, Airbnb, the hospitality industry. And so in all sectors: they are people who do things differently.
MDS: These companies haven't invented anything new, but they have suppressed intermediaries within their sectors, right?
J. L. M: Rules have changed. For me they have three axes: they have become the new intermediaries; technology has been leveraged, although none of them is a great technological developer, and they have done something that's demanded busy today, which is to put the customer in the center. There are things that were invented, but now, leveraging technology, they can be applied differently.
MDS: For example?
J. L. M: Let's see for example cases like Mytaxi or Cabify. In the end, taking a taxi was a highly laborious process: at least in Spain, you had to carry pocket money, you didn't know who the driver was, nor the driver who was the customer ... They are inventing something thinking about the customer: what are the friction points. Things that we sometimes take for granted, but that bother us. Suddenly someone comes and breaks the rules, making those points of friction disappear. For me, it's a transformation process to the new environment to ensure that large and medium-sized companies can compete in that environment that is faster, innovative and efficient. Unlike small businesses, large companies have more economic and human resources, but they are held back by their own organization and processes; they have more money and more resources, but they aren't as agile and efficient. The transformation is an integral process that affects the entire company. There are people who appoint a chief digital officer and believes that the problem is already resolved it.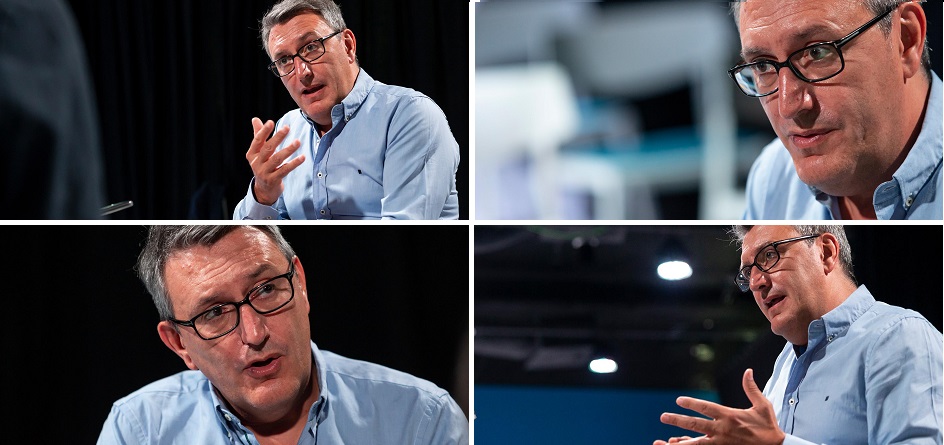 MDS: Does the transformation have to come from above?
J. L. M: Transformation can arise from any initiative. But in medium and large companies, if it doesn't come from above, it's just very difficult. And notice that we assume that we are talking about very hierarchical structures. I prefer to talk about leadership: there is a leader who has to move, to inspire, to make it credible and to explain why you have to change and how you should do it. If not, it won't penetrate the organization. It's a process that covers the entire company. When you do a digital transformation process you have to think about four axes: the business model (if you have the one that you need or have to diversify, grow or improve it), products and services and relationship with the client. The fourth axis, although it's almost the first to be addressed, is that nothing we do will make sense if a cultural change hasn't been made and that has been worked on with the people of your organization. Precisely that is what prevents organizations from being agile and efficient. That is why technology is so important in the workplace, new organizational models for silos or departments instead of hierarchies and new work spaces.
MDS: If I were a member of the third generation of a family business, how do I start to transform digitally?
J. L. M: We are at a time when there are no recipes, although there are references. I wish in each sector there was a recipe that could be copied, but the reality of each company is different. Where to start? By rethinking everything. We used to talk about transformation, but I like the concept of metamorphosis more, because I think it's a much more organic change within organizations. Transformation always sounds like something disruptive, and maybe you don't have to change everything. You have to go through all processes of the company to observe which ones you don't have to change, in which you have to make a small evolution and in which a drastic change.
MDS: How should the hierarchical structure be?
J. L. M: More and more it has to tend to disappear. We must move from one organization by hierarchies to another by roles. Change the leader model, because it has to be a leadership much more by knowledge or by profile than by hierarchy. He's a leader who has to inspire, with participative leadership, letting the teams shine. Because only by surrounding yourself with the best will you be able to compete.
"Nothing we do will make sense if a cultural change hasn't been made and that has been worked on with the people of your organization"
MDS: But hierarchy accelerates decision making and establishes a chain of responsibilities that is very useful. Has technology really changed this?
J. L. M: If you go to a completely assembled model, such as holocracy, it's true that sometimes decision-making can be very complicated. But there are intermediate models, that's why now the tribes have become so fashionable, because they are more agile working methodologies. They avoid breaking hierarchies and traditional departments and almost return to the production chain: each one is dedicated to what is best given to them. But to move to that phase all the above has to be defined. That's why the important thing is to sequence these methodologies, but always to encourage creativity. To innovate is not to improve what exists, it is to change the concept. And really innovation is not something unique to creative minds, it is something that can be learned and practiced. What we have to do is to train people in companies to be more creative. Great inventions come out of big bullshit. And after design thinking, the lean start up is passed, the assembly line is moved. Once you have the defined model, you have to work like a factory: hierarchies don't matter anymore, because the process is already done. There are companies in which all that is mixed.