Li Ning, the latest sportswear giant to ride the athleisure wave to regain lost market share
The fashion and sporting goods company, founded in 1990, aims to win back the consumer both in China and abroad by gaining appeal among fashionistas, in a move similar to that of Nike, Adidas and Puma.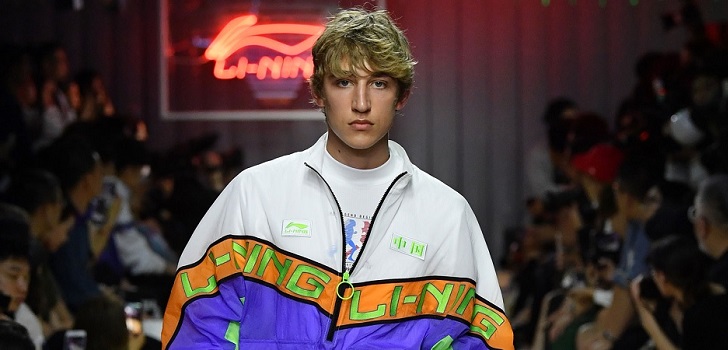 It's never too late if the outcome is good. At a time when athleisure is beginning to show signs of weakness, Li Ning is now focusing on gaining popularity and raising its positioning by approaching fashion. Supported by runway shows in key cities and team-ups with international designers, the Chinese company aims to scratch market share to Nike, Adidas and Anta.
Li Ning's bet on strengthening ties with fashion comes long after the two major sportswear groups worldwide, Nike and Adidas, started their offensive in this field. The German company, for example, hired designer Yohji Yamamoto as creative director of the Y-3 brand in 2002 and, in the same year, he introduced his first collection on the catwalk.
Between the end of last decade and the beginning of this one, Li Ning initiated an international expansion programme, focusing on Europe and the United States. However, despite the high visibility earned during the Beijing Olympics in 2008, the project didn't work and plunged the group into a spiral of losses and falling sales that led to start a restructuring plan in 2012.
Li Ning boosted its international expansion between the end of last decade and the beginning of this one
Last week, Li Ning introduced its spring 2019 collection during Paris Fashion Week. The debut in the French catwalk occurred a few months after the brand showcased its winter collection in New York Fashion Week, where it allied with Tmall to make products available within the ecommerce platform straight after the show.
One of the architects of Li Ning's repositioning process is Liad Krispin. The consultant, with a long career in Adidas' marketing department, works with the Chinese company since late 2017. Krispin was instrumental in the agreements reached between the three stripes brand and designers such as Yohji Yamamoto and Raf Simons, as well as Kanye West, according to Business of Fashion.
Li Ning seeks to replicate among Western clients the hype that big American- and European brands have earned in the mind of Chinese consumers. Within its domestic market, however, it must first strive to alter its image among the younger generation, who associate the brand with dad trainers and tracksuits.
Boom, crisis and reinvention
During the second half of last decade, Li Ning initiated an expansion through international markets to challenge Nike and Adidas in Europe and North America. In the latter region, the group focused on increasing its popularity through the sponsorship of NBA stars such as Baron Davis and the US table tennis team in 2008. In the United States, Li Ning opened a design centre in Portland, Nike's birthplace.
In 2008, which coincided with the Beijing Olympics, Li Ning also signed a twenty-year agreement as a Lotto licensee in China. Between 2007 and 2010, the company doubled its sales, reaching 9.45 billion yuan (1.24 billion euros.) Net profit, meanwhile, rose 134% during the period, to 1.10 billion yuan (146.1 million euros).
However, the evolution of the Chinese group shifted drastically from 2011 onwards. Among the causes were increased competition in China due to the strong expansion of foreign sportswear groups and a mistaken price strategy abroad that led to heavy inventories among its local distributors.
In 2011, Li Ning's sales and profit fell 6% and 65% from the previous year, respectively. One year later, the company's turnover continued to shrink and it posted a net loss, which led the group to launch a three-year restructuring program under the name Channel Revival Plan.
After posting a net loss in fiscal 2012, Li Ning started its restructuring program named Channel Revival Plan
A stock reduction by large discounting, the closure of non-profitable stores and a greater focus on own retail and ecommerce were the main recipes of the initiative to return to profitability. In 2015, once the first restructuring was completed, Li Ning sales were 25% less than it had been five year ago and the company was still in the red, with losses standing at 186.3 million yuan (24.5 million euros). The group operated with 6,133 stores in China, compared to 7,195 registered at the end of fiscal 2010.
Since 2016, the company has been raising both profits and sales. After hitting a bottom line in 2012, standing at 37.7% on sales, gross margin reached 47.1% in 2017, equalling 2009 levels.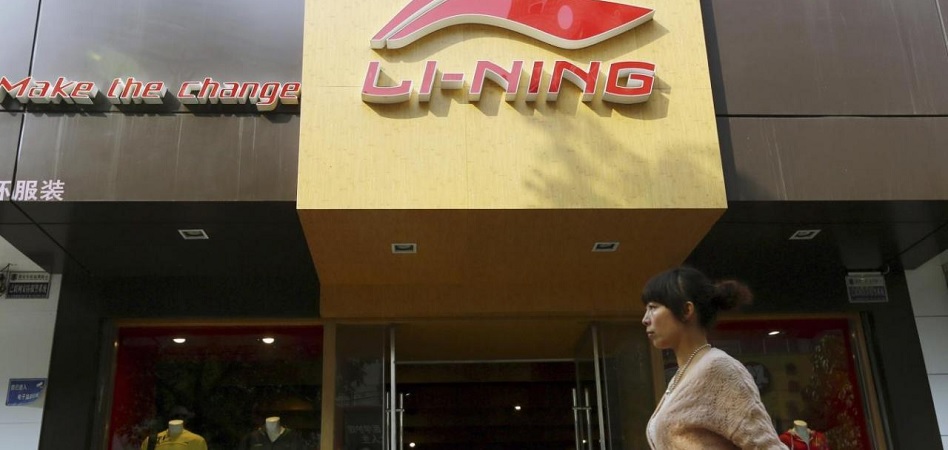 A long road ahead in China
As it tries to enhance its brand image in Western markets thanks to runway shows and team-ups with designers and celebrities (a strategy followed by Nike, Adidas and Puma), Li Ning still has a long way to go in China.
According to data from Euromonitor International, Li Ning has a 5.3% share in China's sportswear market, compared to the 8% held by Anta, its traditional domestic competitor. Both operators are nonetheless far from the weight reached by Adidas and Nike in the Chinese market, with shared of 19.8% and 16.8%, respectively.
At the end of 2017, Li Ning had 6,242 stores in its country, 178 less than a year ago. The group continued reducing its presence through brick-and-mortar, while reinforcing the opening of pop up stores to test new commercial formats and new technological tools, such as the one that opened in Shanghai in May 2017.
Li Ning has a 5.3% share of the sportswear market in China, compared to Adidas' 19.8% stake
Although it's far from the share of its biggest competitors, Li Ning hopes to take advantage of the strong growth of sportswear forecasted in China. In 2017, the sports market was valued at 212 billion yuan (27.94 billion euros), 58% more than in the previous year, and is estimated to reach 318 billion yuan (41.92 billion euros) in 2022, according to Euromonitor.