Pier Paolo Righi (Karl Lagerfeld): "Without Karl we don't feel a professional but a personal void"
The CEO of the company founded by the late Germany designer reflects on the future of premium fashion brands, internationalization and engaging millennials.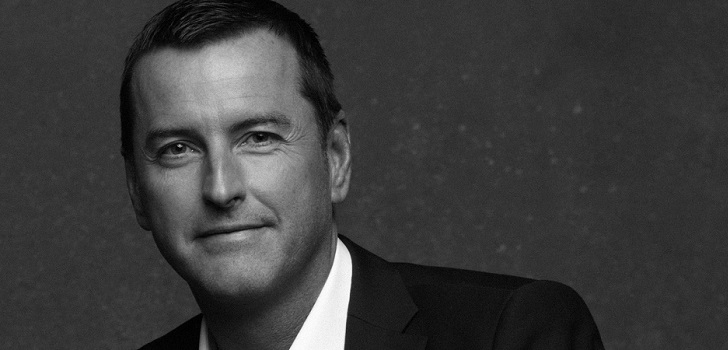 Hand-selected by Karl Lagerfeld, Pier Paolo Righi has been working for the eponymous company for more than ten years, eight of them as chief executive officer. At centenarian luxury store Santa Eulalia, in Barcelona, Righi reflects on the future of premium fashion, how to engage with millennials and the life at the label after Lagerfeld.
Mds: Is there still space for the premium segment?
Pier Paolo Righi: Yes, definitely. Its less a matter of cost and more about the content you give, the collections you have and the great stories you tell. Its still gives access to a broader consumer group to a designer world, amplifying possibilities that you would not get in a fast fashion environment. It's an entry point.
Mds: Karl was an active part of the whole process, from the design to photography. How has this changed?
P. P. R.: Of course things have change, we do miss him but it was not a one man show, we have around 100 people in the product and design team alone. Our design director was hand picked by Karl many years ago, so there is people that still carries the essence of the brand. Its not something you have to rethink; you have to take the modus operandi and continue the way he did it and foster it. Since Karl passed, there was no void. He would not have like that, he wanted people to look to the future. It is our responsibility to carry on the legacy. We have been doing a lot of projects, we haven't felt a professional void, but a personal void.
Mds: He was also the best advertiser of the brand.
P. P. R.: It is about the men, the icon, but even more about the whole world he created, that goes beyond fashion, it's about photography, art, lifestyle, amongst others. This gives us a plethora of areas of interest to amplify. We will continue to work with the essence of the icon but more about what he is bringing to the future.
"It's about the men, the icon, but even more about the whole world he created, that goes beyond fashion"
Mds: While brands tend to want to go big in retail you bet for multibrand and department stores, why?
P. P. R.: It's a mix for us. When we launched the brand ten years ago it was an online launch only, then we entered retail. There are also places in the multibrand channel that help you bring the story to life. It's a very tangible way of showing the space, feeling the experience. They are legitimate as long as they create something different and interaction with the client.
Mds: Why did you choose to enter new markets with partners, for example Via Emilia in Spain and G III Apparel in the United States in Mexico?
P. P. R.: We are still relatively young. Karl Lagerfeld is a name that resonates in every country, it's a global name, so from the start of the brand you have a global recognition and you want to be around the world. That is why we rely on strong partners to do so, it's a matter of pragmatism.
Mds: What does a commercial partner bring?
P. P. R.: A partner is someone who knows the consumer and the market, it's a great experience it's almost stupid not to use it. It's a way of avoiding failures, it's the markets knowledge and consumer knowledge, I think you need that, some markets you know better, some you don't. We learn more and more as we walk.
"You must be very truthful with the story you tell. This consumer cares about the world they live in"
Mds: The market is now focused in conquering millennials and Gen Z. Are they that different?
P. P. R.: The generation we communicate with is much more connected and much faster. They are used to much more variety and stories, you cannot pause and wait and see, you have to switch on and deliver a message to a more critical generation. You must be very truthful with the story you tell. This consumer cares about the world they live in. Millennials move with the companies and the brands they believe in. The gap between generations is closing, we continue moving towards that.
Mds: Kar Lagerfeld has more than 200 stores. How many more can there be?
P. P. R.: I think between our franchises and owned stores there is still a great growth opportunity to reach a big market.
Mds: Many brands have taken back control of its licenses, is it a risk?
P. P. R.: I think everything that you don't have in house is a risk for everything: distribution, product development... You need to be very careful in choosing your partners. The key is to trust in your partners and be aware of the risks this represent.
Mds: There have been many merges and acquisitions lately, Cavalli, Kate Spade, amongst others. Are you considering selling?
P. P. R.: It is not on the table right now, we have long terms investors that enjoy to work with us in the growth of the brand.
Mds: Will there be a LVMH but for the premium segment?
P. P. R.: I have never thought about it, but I would say most likely yes.