Robert Travers (C&W): "When retail rents exceed one million euros, companies analyze more"
The team director of the Agency & Tenant Representation Spain of Cushman & Wakefield reviews the evolution of the retail landscape in recent months.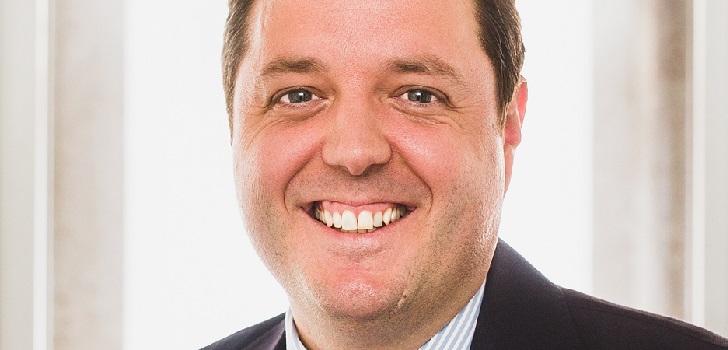 Robert Travers knows all the streets of Spain, where he's in charge of looking for opportunities for tenants, investors or promoters. With more than fifteen years of experience in transactions and consulting between Spain, the United Kingdom and Italy, Travers maintains that the best word to define the retail market in 2018 is "caution". The director of the Agency & Tenant Representation of Spain of Cushman & Wakefield assures that retail continues being the best refuge investment.
MDS: Retail consumption is recovered in Spain. How has the demand for premises evolved in the first semester?
Robert Travers: The market for premises below 200 square meters or 300 square meters is very liquid and there is a lot of activity. In general, they are simpler operations with less capex. However, when the place is larger, the market is more complicated, as the plaintiffs think more. When the income exceeds one million euros or the premises are more than one thousand square meters, people analyze more. The more surface, the less activity. The picture of today and last year is similar: a lot of caution.
MDS: Big groups in sectors such as fashion are betting today on macro stores.
R .T.: Actually, most of the operations we see today, like H&M in Barcelona's Paseo de Gracia or Zara in Plaza Catalunya, were signed long ago. Between 2013 and 2016, there was a boom of large deals, but since mid-2016, there's been an important slowdown. There are many reasons. The first is the disruption of retail and the role of ecommerce in the future. The second, the end of a very expansive cycle of many companies with a very high capex expenditure. And, the third, that there is very little movement between continents: the American operators don't come to Europe and the Asians, either. All this has limited the number of deals closed in recent months, but where the market has reduced more its speed is in macro stores, as companies have become more cautious.
MDS: This cautious approach will be the new normal?
R .T.: No, it's temporary. This evolution is typical in the large-properties market: between 2011 and 2013 there was little activity, from 2013 to 2016, the volume speeded up again and from 2016 to 2018, it slowed down. It's a very cyclical market: this is a European phenomenon, not only in Spain. I don't know if we will return to the petitions we had in the past, but when one country loses steam, another one ramps up.
"The market for premises below 300 square meters is very liquid and there is a lot of activity"
MDS: It's said that restaurants, cosmetics and sports are now the demand drivers for retail properties. Do you agree?
R .T.: Yes, it's true, but it's also true that this phase will also calm down, because groups in these sector have been very active in recent years.
MDS: Does retail continue to be a good refuge investment?
R .T.: Of course. Obtaining a 3.25% or 3.5% rate in prime retail properties is very attractive compared to other investment alternatives. There's a lot of investor interest, but a little amount of assets available.
MDS: What is the most prominent investor profile today?
R .T.: It goes by investment volumes. Family offices continue to be the most interested ones. Starting from twenty million, you can find high-specialized funds looking for opportunities. In retail, the problem is that there aren't assets and, if something good comes out, there's a queue.
"Obtaining a 3.25% or 3.5% rate in prime retail properties is very attractive compared to other investment alternatives"
MDS: Imagine that I'm an investor with a retail property: do you recommend to open restaurant or a flagship fashion store?
R .T.: Flexibility is key. If the market is changing fast, assets must be flexible. People rethinks businesses on the go and assets must respond to this need. The more flexible a space is, the more likely it's to succeed: that it can be divided into various spaces, a multiuse structure...
MDS: Companies such as Ikea or Mediamarkt are betting more and more on city centers. Do they favour a raise in retail rents?
R .T.: No. Usually, these groups don't take place in one hundred percent prime locations, with exceptions such as Decathlon in Madrid's Fuencarral Street or Kiabi in Paseo de Gracia (Barcelona). It's very healthy that these companies install their stores there because they increase and renew the demand. Don't lose sight of supermarkets either: most of them prefer to open in centric urban areas these days.