Roberto Verino: "Fashion gives more to Spain than what its get back"
The designer, that keeps believing in "product above all", is one of the last survivors of the Golden era of Spanish design.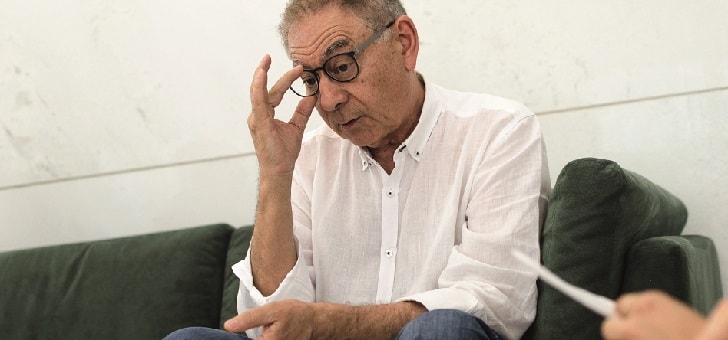 Roberto Mariño says he does not plan to retire until he turns 98. Then, it will have been more than six decades since his company, Roberto Verino, began running in a "rural, without any industrial tradition" environment, in Galicia, where now Inditex is based. Today, he is one of the few survivors of the golden era of Spanish design. The businessman continues to believe in "product above all" and in collaborations, although he regrets that in Spain "some have had, too many times, Short-term perspectives."
Mds: You founded Roberto Verino in 1982. What has changed since?
Roberto Mariño: The company was born as a reflection of me. For example, I could not think of anything other than to come from France to set up the company in an environment like Verín, in the middle of Galicia without any industrial tradition and of course none fashion what so ever and with all the inconveniences of being in a rural environment. But it also shows the power of will. Because I don't understand anything other than dedicating yourself to what excites you. That is the key to feeling worthy, not as it has happened to my colleagues, who only think about retiring.
Mds: And in the fashion business, what has changed?
RM: It has changed a lot. We have changed. The enthusiasm we had at that time, which was what allowed us to face difficulties, we continue to have it but in another way. Another key factor is the generational change that occurred in Spain with the arrival of democracy. There are more and more women in universities and positions of responsibility. When they tell me that you must do it fifty fifty, it pisses me off. In my company there are 90% women. Already in the origins of the company there is a woman who was key to me, my grandmother and I want to believe that some of her genetics touched me. I am passionate about what I do, I plan to continue working until I am 98 years old. Then I'm going to take a sabbatical year and then I don't know what I'll do yet.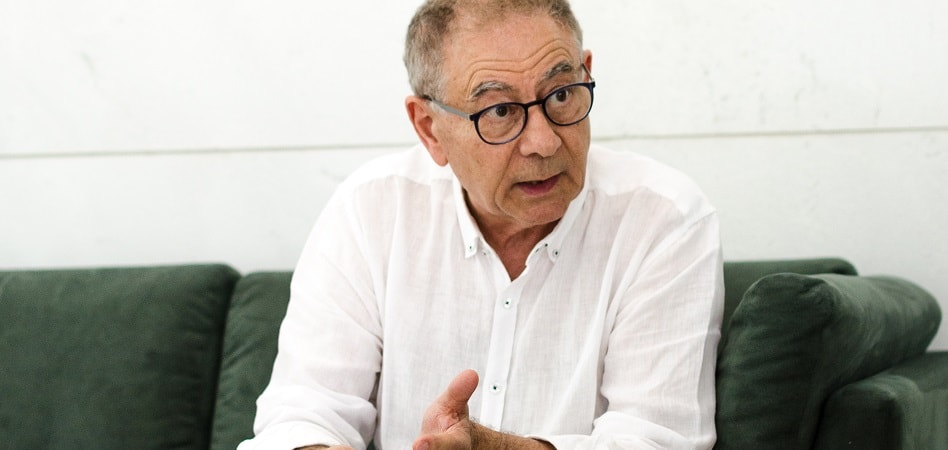 Mds: How would you define the state of Spanish fashion today?
RM: Things done with respect, quality and thinking in the consumer are key, the response will always be positive.
Mds: Do you mean management, the product ...?
RM: The product is essential. For me it is more important than anything. Obviously, management also influences, both positive and negative.
Mds: But they say that fashion is no longer in fashion...
RM: Fashion is not as in fashion as it once was, but fortunately we all have the obligation to dress, and it continues to be a way to strengthen our personality, and that will allow us to continue having the interest of our consumers.
"Fashion is not as fashionable as it was once"
Mds: What has the sector done wrong?
RM: Perhaps the interest, in a certain hedonistic way, has been somewhat neutralized. But between being excessively demanding with your image and being demanding with the product and quality there is also a difference. I have always been interested in working for an immense minority, understanding that I cannot think about the whole world, nor am I interested to do so. I have always had an interest in defending products that give values, as well as the imperative need to consume correctly and sustainably.
Do not use and throw away because it costs you less to buy a garment than to take it to the dry cleaners. Not counting large productions that are thrown away because they haven't even been sold are tremendous. I bought the first hybrid car that was sold in Galicia. It is a sensitivity. I am convinced that the values that I feel are shared by many people, but without magic.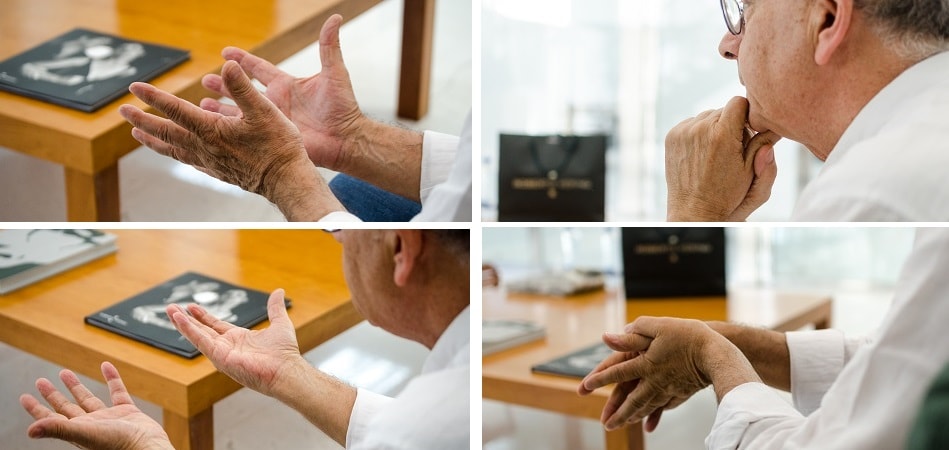 Mds: If you are targeting a minority, does that mean sacrificing size as a company?
RM: Obviously. Countries have the capacity they have. That demands that we stop being provincial and start being global.
Mds: On a national scale, is there a lack of collaboration in Spain?
MR: I have always wanted to support to be supported. Because if you create an environment on a certain level it's going to affect you as well. We have to act and search the general good, because we always all benefit. You must know how to be generous, invest in the future, and see that things need to be done by design, but without stopping. And, above all, laying the foundations well and being very respectful.
Mds: Where was there a lack of respect?
RM: When people cheat. Here there was an unwritten rule to safeguard the equipment of each company. The fact of signing people was not well seen. It is true that this vision of the common good is not easy to understand, people think for the short term and fail to understand that in years in which we began there was everything to be done.
Mds: Does made in Spain still mean something to the consumer?
RM: I would say a lot, but perhaps less and less. Made in Spain is not the best of the products. More than made in Spain, we must talk about made in Europe. In our beginnings, we had a recognition because I understood that if we wanted to be something in fashion we had to link to all Italian production, because they are the best experts in wool, cashmeres, silks ... Although they were brought from China.
Mds: What does Italian fashion have that Spanish lacks?
RM: They have been able for many years to become the producers of the most prestigious raw materials in the world. Its location is also vital, they are in the heart of Europe and are pioneers in the search for silks to China. In addition, they have always had a very special sensitivity. That culture of doing beautiful things since the Renaissance era. This is not learned overnight. They carry the desire for the beauty in the blood and feel the obligation not to settle.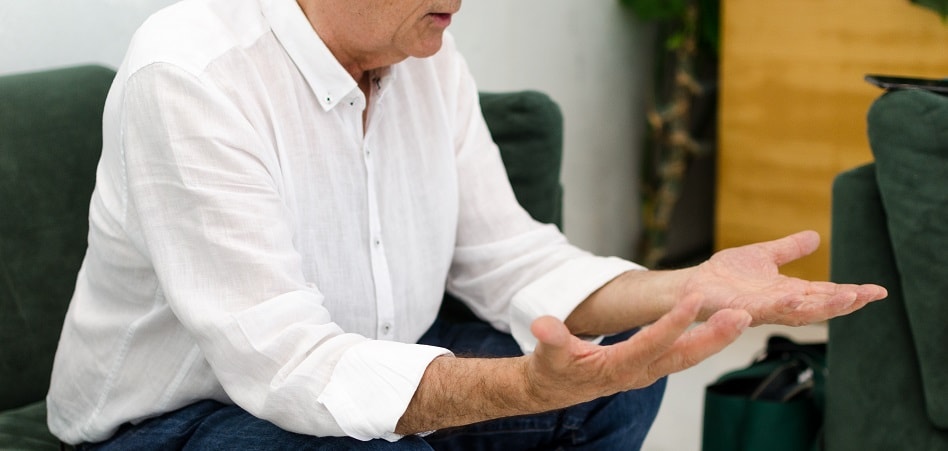 Mds: Is being born in the land of Inditex an added value?
RM: It is always an added value. What reason is there for us not to be proud that Inditex has changed the mindset of Spain? In my beginnings, being Spanish was almost to be from North Africa.
Mds: But it has also made people get used to cheaper fashion ...
RM: Better. If we think of the common good. We must applaud it. In addition, we must think that these people, when they begin to appreciate the degree of difference, can choose you, while otherwise it never came because it was not motivated by fashion. Seeking the common good must be a continuous requirement in all areas.
Mds: Do runway shows make any sense now?
RM: We ask this question too. We are we the see now, buy now, because we understand that you have to get closer to the consumer. We are convinced that this is the way. The next summer edition will be at the end of January, but I will propose to show what I already have in store, to avoid giving a confusing speech instead of helping. Without jumping into the press, we must replace those formats in which no one could go to the parade and the press was the only connoisseur of that. That has changed. Either they adapt to the times that correspond to them or they are somewhat wasteful efforts.
Mds: How do you face the generational change?
RM: I am preparing my children to succeed me. My daughter has developed her entire career here. My son does not work in the company, although I have not asked for it either. I don't think this is a profession that should be done by imposition.
Mds: Have you ever considered selling?
RM: Selling? What is that? If we sell the company what do I do until I'm ninety.