Second hand, the torchbearer of fashion: Caastle, Thredup and Trove lead the ranking of the most innovative companies
The startup that leads the table is specialized in the management of the rental service of brands such as Scotch & Soda,
Bloomingdale's
and Banana Republic.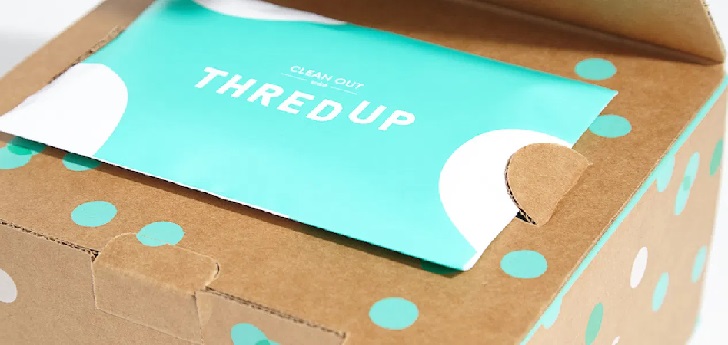 Rent, second hand, and repair. These three models, driven in recent years by the sustainability boom, are the ones leading innovation in the fashion business. Three of its referents, Caastle, Thredup, and Trove are the three most innovative companies in the sector, according to the latest ranking published by Fast Company.
The first occuppies the position of 24 in the global ranking, crowned by Snap, Microsoft and Tesla. The company, with two years of experience, specializes in the management of the rental service of third brands, from inventory management, transportation or cleaning.
The company already works with brands such as American Eagle, Scotch & Soda, Bloomingdale's and Banana Republic, and also has its own multi-brand rental platform, Haverdash.
The cosmetic ranking is crowned by Beautycounter, Target, and L'Oréal
It is followed by the Thredup list, specialized in the online distribution of second-hand clothing. The company, founded ten years ago, began as a platform similar to eBay, in which customers themselves uploaded their products, but in the last year has signed alliances with other companies such as Amour Vert or Reformation. In addition, the company has worked with Macy's to create second-hand areas in forty of its department stores.
Trove completes the podium, which is dedicated to the management of second-hand sales platforms of brands such as Patagonia or Nordstrom. The company takes care of the entire process, from ecommerce management to cleaning, and was promoted by Adam Werbach, an environmental activist, and Andy Ruben, who was Walmart's first director of sustainability. The other fashion company that sneaks into the top 50 is Rothy's, which produces ballerinas from plastic bottles.
In the fashion ranking, the following companies cited by Fast Company are Savage x Fenty, Pyer Moss, Madewell, The North Face, Summersalt, Levi Strauss, Rebag and Tommy Hilfiger. On the other hand, the retail list includes, in addition to Caastle and Thredup, Shopify, Warby Parker, Goat, Etsy, The Inside, Neighborhood Goods, Faire and Food52.
Alternatively, no cosmetic company has entered the top 50. The category is led by Beautycounter, followed by Target, L'Oréal, Unilever, Vital Proteins, Sephora, Flamingo, Mindbody, Revair and Bravo Sierra.