Social commerce, small cities and KOL: the online trends that come from China
Sales of ecommerce in the Asian country are expected to exceed 1.5 billion dollars, which represents a quarter of the retail sales in the market.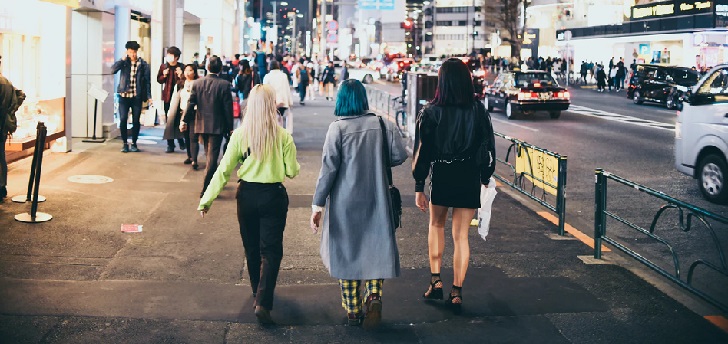 The world looks east. Big data, facial payment or robot sale advisors, are amongst the most disruptive technological innovations in retail that come from China, but it also translates to ecommerce, where Chinese groups set the trends of companies in the rest of the world.
Ecommerce is expected to exceed 1.5 billion dollars in China this year, representing a quarter of the volume of retail sales in the country and more than set for retail sales in the ten largest markets in the world, according to the China digital consumer trends 2019 report, by McKinsey.
Omnichannel purchase, commerce through social networks, commitment to small cities, key opinion leaders (KOL) and days of discounts and promotions. These are the five trends in ecommerce that are happening in the Asian country, according to the report.
About 80% of Chinese consumers interact daily with the physical and online channel
The consultant explains that companies and consumers increasingly blur the line between ecommerce and shopping in street-level stores. Currently, 85% of online fashion shoppers interact daily on both channels, compared to 80% in 2017.
For this, the experience has been consolidated as a key strategy for retailers. In fact, most of the consumers surveyed by the consultant claim that they use their smartphones to research products and then go to buy them at physical stores.
Social commerce is also another trend that shakes ecommerce in the Asian country. According to the document, 44% of respondents devote their time to social networks. Also, 33% of them buy thorough WeChat or TikTok, which emerge as new sales channels for companies in the sector.
About 33% of consumers use WeChat or TikTok to make transactions
After conquering consumers in big cities like Beijing or Shanghai, companies in the sector are now turning their strategy towards smaller cities. About 75% of the population of small and medium-sized cities is under 35 years of age, becoming a very attractive segment for companies that operate online, especially for those that do not have a physical presence, according to the report.
Key opinion leaders (KOL) have become the influencers of the sector. The opinion of professional people with knowledge of the industry is essential for most consumers surveyed by Mckinsey, especially those who say their opinion through social networks.
Discounts have become another of the trends in online consumption that comes from China. Last year, sales generated during Single Day were seven times higher than Black Friday's revenue in the United States.