Spanish luxury hub Puerto Banús in the hunt for new brands to reinforce its high-end position
The Spanish port, one of the districts with a higher purchasing ticket in the country, has created the first sales department to attract more brands.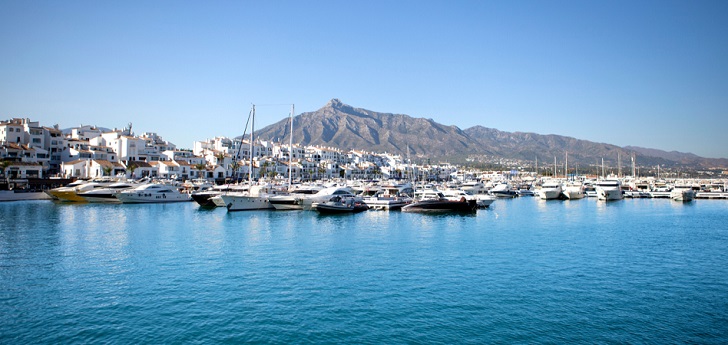 Puerto Banús wants to live a second youth. With one of the biggest conglomerations of luxury in the country, the touristic destiny in the south of Spain is focusing on capturing new brands to raise its position and complete its offer. With fashion and restaurants as its main goals, the team headed by Juan Núñez has just finished its first year of management.
The origins of Puerto Banús have to be sought back in the seventies, when the businessman José Banús raised a touristic complex resorting to the architect Noldi Schreck, who had participated in Beverly Hills' design. Nowadays, the port of Puerto Banús, located in Marbella, Spain, combines both a nautical area with sales and residential spaces.
Puerto Banús is, at the same time, a combination of private land and administrative concession. "To be able to develop any activity in the coast (which is property of the Estate) an administrative concession is required -states Juan Núñez, Puerto Banús' general manager-; back in its day, it was handled by the Ministry of Public Works and Transport and later on the competence was transferred to the Regional Government of Andalusia".
The nautical area of Puerto Banús is therefore regulated by the Regional Government of Andalusia in a concession regime (whose titular is Puerto Banús society), whereas the commercial and residential area is of private ownership.
José Banús was granted the administrative concession of the nautical space in 1968 and, combining other of his own lands, started the project for Puerto Banús in 1970. In the eighties, the Banús family sold the concession (for a prolongation of 99 years) and the real estate assets to the Vidiella family.
"Going into Puerto Banús should be like going into Luis Vuitton", states the port's general manager
The combination of the nautical area and the commercial one is one of Puerto Banús' secrets as an asset. "There are 320 sporting ports in Spain -says Núñez-; normally, they are not very profitable investments, unless they come along with commercial and residential areas, as moorings are not profitable per se"
.
As a port area, Puerto Banús includes a nautical area with 915 moorings from eight to fifty metres in length. Integrated into a commercial area with 270 stores, controlled both by the Vidiella family as by third parties (170 are of total or partial management and property of the family). To all that is added about fifty apartment buildings of different owners, as well as common areas.
Through the Puerto José Banús society, the Vidiella family takes profit from the stores it controls and the moorings, at the same time as they are in charge of managing the common areas and their security. Puerto Banús is today one of the most exclusive sporting ports in Europe, according to Engel&Volkers, taking into account how much it costs to tie up a fifty metres long boat during high season.
New stage
Puerto Banús is now experiencing a complete change of rates. After more than three decades managed by the Vidiella in a familiar way, the family decided to hire a professional management team in 2017, after the passing of Alberto Vidiella. Once a possible sale was considered, the Vidiella opted to take the maximum profit off Puerto Banús. "It had been a company managed familiarly and in 2017 they took a step back, leaving from the day to day management, as we started to make changes", claims Núñez.
With experience in the finance and aviation sectors, Núñez has focused last year on creating a management team and "modernise the society's structure". One of the most palpable changes has been the creation of the first sales team in the history of Puerto Banús, in charge of capturing brands for the complex. "Due to the strength of the brand, Puerto Banús had no sales team: historically, all stores were rented without a problem", says Núñez.
On the other hand, the corporation has been joined by a nurtured group of executives, like Ana Sánchez, operations director; David del Barrio, sales director, or Pilar León, marketing director. Puerto Banús counts with an executive team made of 35 people.
"We have gone from being in an automatic pilot management to a more careful management -states the general manager-; we are starting to take care of client experience once he or she comes to Puerto Banús because we believe that is they way to preserve this luxury destiny and making the client want to come back". "The objective is that a tourist or resident from Marbella who visits Puerto Banús thinks about how to come back, either to go for a spin in a boat or eating or purchasing -he adds-; going into Puerto Banús should be like going into Luis Vuitton".
With an occupation of 96% and practically all luxury brands present, Núñez assures that "there is still work to do". Puerto Banús takes a chance on improving the offer of stores (both their own as third parties'), aiming at fashion and restaurants and focusing in the attraction of new labels as in the reordering of space.
"Historically, when a firm entered the port they hired a local agency or they contacted the owners any way possible, and owners did the same -recalls Núñez-; at the end what happened is that there was no specific and united strategy to attract determined firms or to locate them inside the port in a definite way."
What brands are yet to enter Puerto Banús? Chanel or Prada figurate in the general manager's radar. Dior, Hermès, Gucci, Luis Vuitton, Saint Laurent, Bulgari, Loewe, Dolce&Gabbana, Valentino, Salvatore Ferragamo, Tom Ford, Jimmy Choo, Carolina Herrera or Tod's are already in the port.
Núñez admits that the work left to do regarding restaurants is much bigger. "We start from a very good base, but the prior management was set in an automatic pilot, which in the end generates improvable situations: gastronomy is one of them", confesses the executive.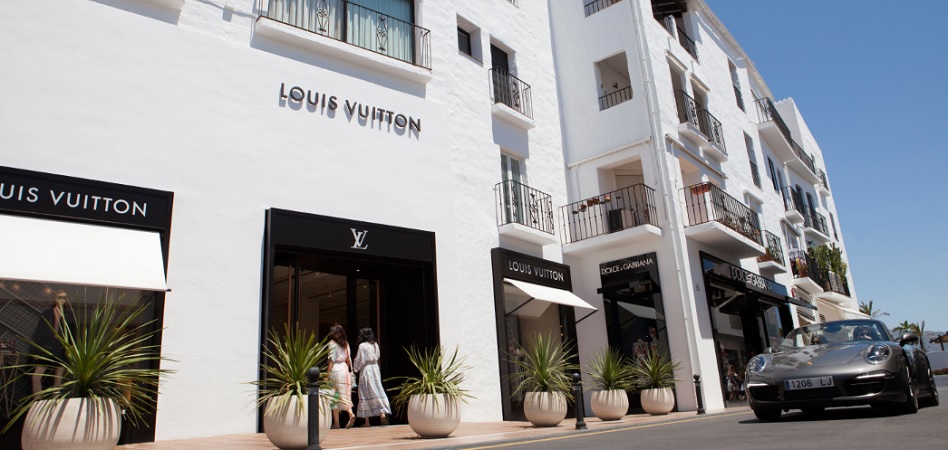 More audience and volume of business
Puerto Banús has two different audiences. On one hand, the resident public in Marbella or those who go on holidays with huge fortunes and an average high ticket. On the other, the audience with a medium-low ticket but with a lot of volume. "One provides medium-high ticket and the other volume, and they both co-exist in the port -points out Núñez-; Puerto Banús is a place to go see and go show".
With an extension project on the table but with administrative procedures left to do, Puerto Banús has designed a business plan for five years in order to promote business. Currently, the aggregated revenue of all port activities is set at 900 million euros, and all of them generate about 2,200 employments during the low season, which can even multiply by two during activity peaks.
The Andalusian touristic destiny, considered one of the districts with a higher purchasing ticket in Spain (together with the Salamanca neighborhood in Madrid or the Diagonal in Barcelona), expects to take profit from the good period its environment is going through, with the openings of icons such as Four Seasons and the Nobu restaurant.