Tags and green stamps: what companies are certified as sustainable?
Global Organic Textile Standard, Organic Content Standard, Better Cotton Iniciative, Cradle to Cradle, Leed or Breean are some of the most important tags in the sector.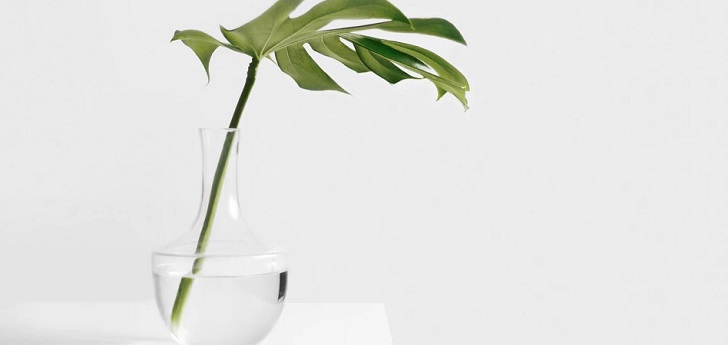 Ecological, organic, fair trade, biological, natural, vegan, cruelty free. In addition to consumers, sustainability has entered into the conversation of the high spheres of fashion business companies. And it's here to stay. One of the methods used by companies in the sector are certifications or stamps that guarantee that their product is sustainable, although sometimes they are used without a permit.
Fashion companies begin to accumulate ecological stamps on their labels. There are two types of certifications or sustainable standards. On the one hand, those that assure that the raw materials of the products, of vegetable or animal origin, and on the other, those that state that the garments have been made under sustainable criterias, from the traceability of the product, packaging, environmental policy and labour conditions.
One of the main certifications worldwide is the Global Organic Textile Standard (Gots). The standard certifies as sustainable "those textile products that contain a minimum of 70% organic fibers". Among the companies that have the Gots label are Spanish groups such as Inditex.
Inditex, Asos, Benetton, Bestseller or Burberry are some of the companies that use BCI
Another of the global labels is Organic Content Standard, certified by Textil Exchange, which is based on the verification that a product contains the determined amount of an organically grown material. C&A, H&M, Inditex or Patagonia are some of the companies in the sector that have this label.
One of the certifications most used by fashion companies to demonstrate their commitment to the environment is Better Cotton Initiative (BCI) cotton. This platform provides a more sustainable cotton crop, which is not considered organic since it does not meet its requirements and criteria.
The platform publishes an annual report on its performance during the year and the companies that consume this type of raw material. These include Adidas, Amazon, Asics, Asos, Benetton, Bestseller, Burberry, C&A, Kidiliz, Decathlon, Esprit, Fast Retailing, Gap, Guess, G Star Raw, H&M, Hugo Boss, Inditex, J Crew, Levi Strauss, LVMH, Nike, Puma, PVH, Ralph Lauren, VF, Zalando, amongst others.
Cradle to Cradle works to implement the principles of material health
Cradle to Cradle is another of the most important sustainable labels in the sector. The organization works to implement the principles of material health, circular economy, carbon footprint, water use and social equity to product design and manufacturing. Among the fashion companies that have this label are H&M, G Star Raw, Tencel, C&A, Garnier, L'Oréal or Wolford.
Adidas, Aldo, Asics, LVMH, Asos, Ba&sh, Camper, Deichman, H&M, Hugo Boss, Inditex, Kering, Macy's, Michael Kors, Mulberry, New Balance, Nike, Primark, Tapestry, Tiffany, Timberland, Tommy Hilfiguer, Under Armor , VF or Zalando have the Leather Working Group certification, which aims to develop and maintain a protocol that evaluates environmental compliance and leather treatment.
Work environment and construction also has its own sustainable labels
In the work environment, sustainable practices can also be measured. The International Labor Organization (ILO) guarantees safety in garment factories in countries like Bangladesh, Vietnam, Jordan, Cambodia, Haiti or South Africa, among others. Among the fashion companies that produce their garments in factories guarded by the ILO is H&M, which this year renewed its association with the organization, as well as Inditex.
In addition to materials, processes and work environment, sustainable certification labels also have a place in building and construction, as is the case with Breeam. The organization, which evaluates the impact on the design, construction and use of buildings, has among its members companies that promote shopping centers such as Neinver, Via Outlets or Lar.
The eco-efficiency certificate at the points of sale has also reached the sector. Inditex has several of its points of sale with the Leadership in Energy & Environmental Design (Leed) label, which assesses the energy and sustainability aspects of a building.