Adidas seeks to grow in Nike's kingdom, opens new HQ in the US
The German company has just opened new headquarters in New York after doubling its sales in the market in two years.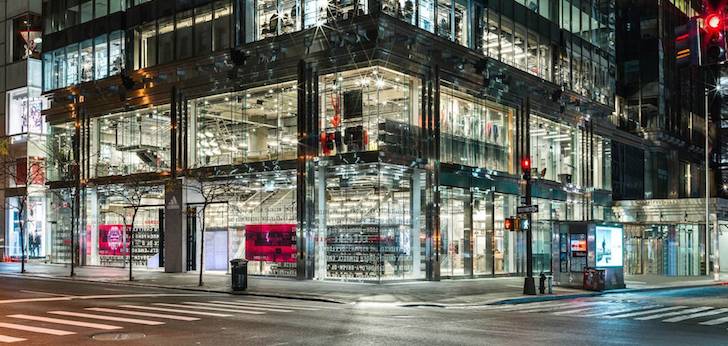 Adidas' megastore in New York is its largest in the world.
Adidas wants to increase its market share in the American market, where Nike is the king of sportswear. The German company has just opened new headquarters in the U.S., located in New York's Greenwich Village.
One year ago, at the end of 2018, Adidas had an 11.5% share of the U.S. athletic footwear retail market and a 5.4 percent share of its activewear market, according to NPD's figures.
The U.S. represents 40% of the global sports market, said Zion Armstrong, the company's North American president. "So our biggest opportunity is here", he told WWD.
Adidas' market penetration in the U.S. is in the low single digits
Adidas "is on track for a record year" in the U.S., after having doubled its top-line sales from 2016 to 2018. Nowadays, according to Armstrong, Adidas has a market penetration in the low single digits.
The German company wants to expand in the U.S. by pushing its innovations in product for performance and lifestyle, but also enhancing its sustainability initiatives and launching some key collaborations, including the first collection with Beyoncé.
Adidas ended third quarter with a drop of 2% in its net profit, to 644 million euros (715 million dollars). Its revenue stood at 6.4 billion euros (7.1 billion dollars). In North America, the company posted a rise of 15.7%.