Anthropologie enters Spain and opens first store in Barcelona
The womenswear chain, owned by Urban Outfitters group, is settling down in Barcelona's Paseo de Gracia, one of the main shopping streets in the Spanish city.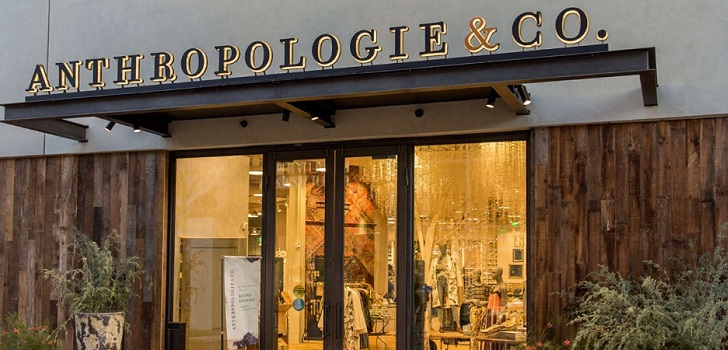 Anthropologie expands in Europe and enters Spain. Two years after settling down in the country with Urban Outfitters, the American group is bringing its womenswear retail chain to the country with a first store opening in Barcelona. More concretely, the company has already arranged the lease of a space in Paseo de Gracia, one of the city's main shopping streets.
In Barcelona, Anthropologie will occupy a venue of 780 square meters distributed in two levels and owned by a local family office. The premises were previously occupied by Italian premium company Twinset Milano, which is shutting down its store in the street. The rental operation has been brokered by real estate consultancy Aretail.
Anthropologie's parent company is present in Barcelona since 2014, when Urban Outfitters opened a shop in El Triangle, a mall located next to Plaça Catalunya. In Paseo de Gracia, the womenswear retailer will join luxury brands like Fendi, Céline and Kenzo, as well as fast fashion juggernauts like Inditex, Fast Retailing, H&M or Mango.
Urban Outfitters opened its first store in Spain back in 2014
Anthropologie operates over 220 stores across the United States, Canada and Europe. In the European market, the company is only present in the UK, where it runs over ten stores in cities like London, Leeds, Bath and Edinburgh. In Germany, it just has a shop in Düsseldorf.
The womenswear chain is the largest group concept by turnover, ranking ahead of Urban Outfitters. The company ended fiscal 2017 with sales of 1.47 billion dollars (1.2 billion euros), a 1.9% increase. The figure represented 39.4% of the company's total turnover.
Anthropologie posted a turnover of 1.47 billion dollars (1.2 billion euros) in 2017
Since last April, Anthropologie is led by a two-headed structure formed by Hillary Super and Andrew Carnie, until then at the helm for fashion and accessories and home and international business, respectively.
The label is immersed in a process of international expansion. To define its growth strategy abroad, Anthropologie appointed Peter Rius, a former Levi Strauss executive, as its first international business director, effective since last July.
Anthropologie was founded in 1992 by Dick Hayne, president and chairman of Urban Outfitters. The brand its first store in the town of Wayne, in Pennsylvania (United States) and is aimed at women between 30 and 45 years of age.