Aristocrazy's chief executive officer leaves the jewellery group
Clemente Hernández Sánchez joined the company in 2015, after working in luxury and watch groups such as Munreco, Loewe and Rosa Clará. The executive replaced Guillermo Padellano in the position.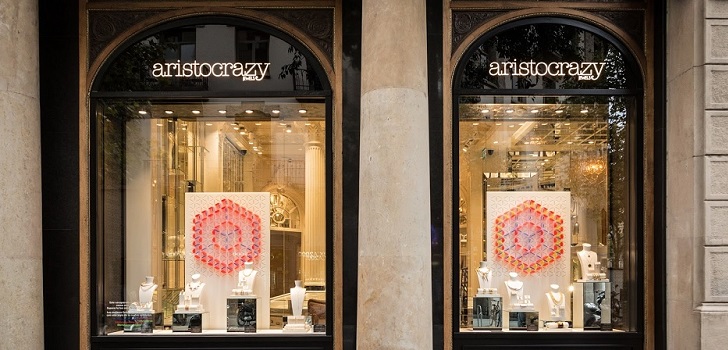 Aristocrazy begins a new era. Clemente Hernández Sánchez, chief executive officer at the jewellery chain, owned by Spanish Grupo Suárez, has left the company after three years in office. The executive has a long career in the fashion business and joined Aristocrazy in 2015, when he replaced Guillermo Padellano.
Since joining the group, Suarez's sister retail chain has expanded through retail, reaching 62 stores in the Spanish market. Besides, the company also operates in Mexico and Chile with department stores El Palacio de Hierro and Falabella, respectively. The brand has also a store in the Arkadia Shopping mall of Guatemala. Last year, Aristocrazy landed in Francia, where it begun to build up its distribution through shop-in-shops in Galeries Lafayette.
Before starting as chief executive at Aristocrazy, Hernández developed a long career in the luxury and watch business. The executive began his career in 1999 as financial director of Loewe, owned by the LVMH group. In 2005, he became managing director for business development, based at the company's headquarters in Madrid.
Aristocrazy hired Clemente Hernández in 2015 to replace Guillermo Padellano
After thirteen years in the company, Hernández left the luxury company to join Rosa Clará as international development director. In 2014, Hernández joined the Munreco Group, owner of watch brand Viceroy, as operations director, a position he held until being recruited by Aristocrazy.
Hernandez's departure is not the only change in Aristocrazy's high-executive team in recent months. At the beginning of the year, the chain incorporated Marian Gavino, formerly of L'Occitane and Liz Claiborne, as the new retail director.
In 2017, Emiliano Suárez, member of the third generation of the group's founding family, left the company to set up his own project: a creative agency that works with fashion and food brands, among them Aristocrazy.
Aristocrazy was born in 2010 as a second jewellery line of the Suárez group. The company emerged thanks to the boost of the third generation of the family, formed by Emiliano Suárez, Gabriel Suárez (Suárez's commercial director) and Juan Suárez (Aristocrazy's executive director), sons of Benito Suárez and nephews of Emiliano Suárez, representatives of the second generation of the company founded in 1943 by Emiliano Suárez.