Asics double speed in Q2: shrinks sales 2.9% and rise benefit 53.4%
The revenue of the Japanese giant backed up to 1.5 billion euros (1.7 billion dollars), and its benefit arrived at 84.1 million euros (93.3 million dollars).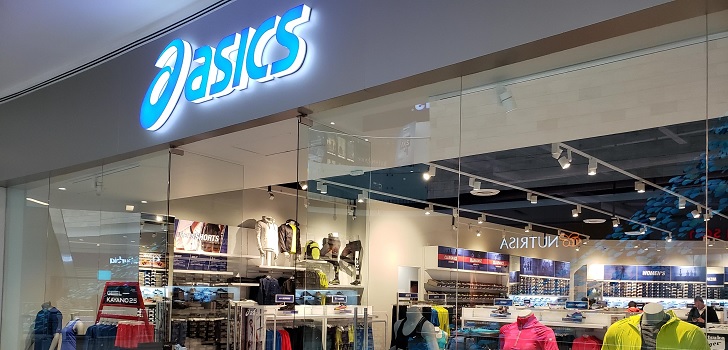 Asics elongates its drop in sales. In semester ended 30th of June, the sportswear brand dropped 2.9%, up to 1.5 billion euros (1.7 billion dollars). Its net benefit, however, rised 53.4%, up to 84.1 million euros (93.3 million dollars).
The group is in the middle if a transformation plan for 2020 and has set as a goal "to lead the performance running market, to expand Onitsuka Tiger brand, and to speed the business in Shanghai, and develop the digital business a new growth driver". The drop in sales, according to the brand, is due to the "low performance in sporting equipment and textiles". The benefit obtained by both product categories are not even listed in its annual report.
It hasn't been the best period for running either, its sales dropped 3.2% in Q2, up to 705.5 million euros (783.4 million dollars). Performance running is the group's core business line and represents 44% of its revenue.
The brand Oitsuka Tiger, that this year celebrates its 70th birthday, has been the one that ceased the drops for running, its sales rised 7.5%, up to 193.5 million euros (214.8 million dollars). Product dedicated to core performance stuck its sales in 183.3 million euros (203.5 million dollars), and overcome textile, that dropped 12.1%, up to 166 million euros (184.3 million dollars).
By regions, Japan and North America rised 0.4% and 2.5% respectively, while sales in Europe dropped 10.7%. It wasn't the best period in China, with a drop of 6.1%, and in the oceanian region, where sales stuck and there was no movement.