Asos new board members: supermarkets, TV and luxury to boost its helm
The British ecommerce company, that has had a tough year after making three profit warnings in just eight months, has signed four new non-executive directors.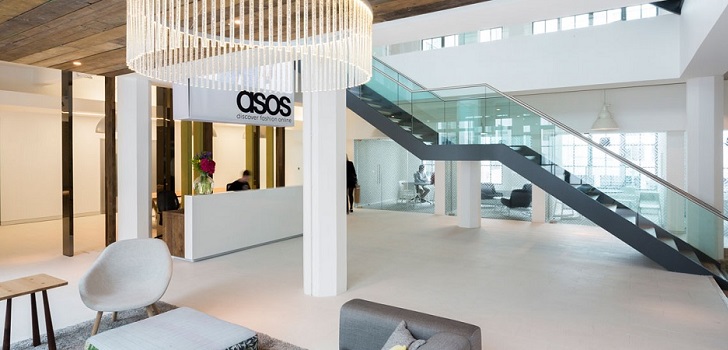 Asos tabs external talent while trying to get back on track. The British ecommerce group, that made three profit warnings in less than a year, has strengthened its board with the signing of four new non-executive directors from various sectors.
In a statement sent today to the British stock market regulator, the company has stated that these new additions have great knowledge in sectors such as online retail, fashion, technology, logistics, international markets or equipment management.
Specifically, Asos has signed Eugenia Ulasewicz, who was president of Burberry in America between 1998 and 2013 and has also gone through groups like Bloomingdale's, Galeries Lafayette and Saks Fifth Avenue.
Asos has expanded its board of directors with two new positions
Mai Fyfield, former chief commercial and strategy officer at Sky television group and current advisor to Roku, a streaming platform listed on the Nasdaq, has also joined the board.
Another addition is Luke Jensen, former director of Sainsbury, where he was responsible for the online area and other digital strategies, and current CEO of Ocado Solutions. The company is a subsidiary of Ocado Group, which manages the pioneer platform in the distribution of supermarket products only online.
Finally, Asos has also joined Karen Geary, who has held positions as chief human resources officer and non-executive director and chair of the remuneration committee at Micro Focus International.
Both of them will replace Hilary Riva and Rita Clifton, who will leave their role as non-executive members after six years in office, while the other two will assume newly created positions.