Birkenstock goes on in Spain: corners pop up in El Corte Inglés and two more openings in 2020
The German footwear company reinforces its presence in Spain with the upcoming opening of a temporary point of sale in El Corte Inglés in Las Palmas de Gran Canaria.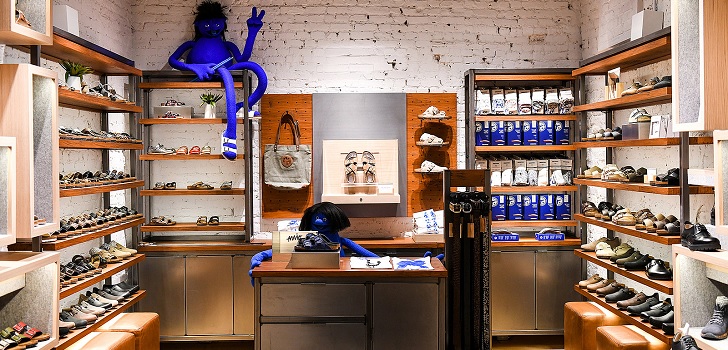 Birkenstock reinforces in Spain. The footwear company is advancing its expansion in the Spanish market and is looking for the possibility of launching between one and two stores in Spain for the summer of 2020. The company has begun to track locations in large cities with a great tourist influx.

The company currently has a store in Calle Fuencarral, in Madrid, as well a presence in 36 El Corte Inglés complexes and 350 customers in the multi-brand channel with around 650 stores.

For this summer campaign, Birkenstock's strategy is to reinforce its distribution in the country thanks to El Corte Inglés. The company, which already has a presence in 36 of its centers in Spain for five years, wants to expand the distribution of its products under the formula of pop up corners in several establishments of the department store group.
Birkenstock will open an itinerant corner in Las Palmas de Gran Canaria in August

The first itinerant corner that started up was in May, in Marbella, which was moved in June to the El Corte Inglés complex in Plaza Cataluña, in Barcelona. By July, the company has not decided yet on which center will be located, but it does know it for August: it will do so at a temporary point of sale at El Corte Inglés in Las Palmas de Gran Canaria.

"We are in a sweet moment of the brand in Spain," says the company's CEO, Luis Domínguez, at Modaes.es. "The purpose now is to publicize the brand and the pop up are seeking to reinforce the image," maintains the executive who in February replaced Laura Beigveder at the top management of the company.

Birkenstock has a staff of 19 workers in Spain, distributed between the central offices, the commercial team and the staff of the Fuencarral store. The company started operating directly in Spain in 2015, when it established its subsidiary in the country. Previously, the company operated in the Spanish market through the distributor Footwear Distribution Spain.

The German origin company markets in a hundred countries on five continents and has commercial offices in the United States, Brazil, China, Hong Kong, Japan, Denmark, the United Kingdom and Spain. The group does not communicate its results, but it is estimated that its sales are around 700 million euros per year.