Brunello Cucinelli grows 8.8% in the first nine months boosted by China
The Italian group has registered a revenue of 459.2 million euros. Sales in the Asian country rose 14% during the period.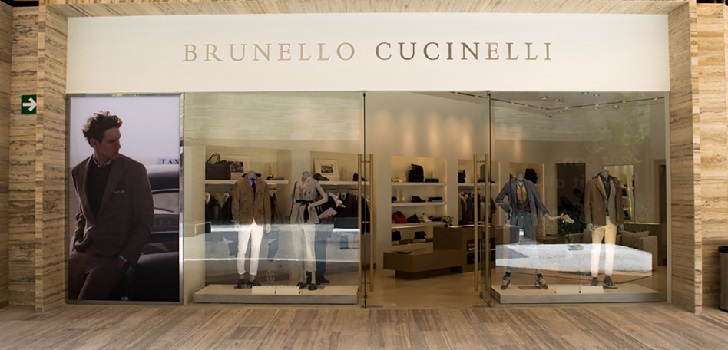 Brunello Cucinelli closes the first nine months on the rise. The Italian menswear fashion company has ended the nine months of the year with a revenue of 459.2 million euros, 8.8% up from the previous year.
China has been the region with the best performance in the period, up 14.4%. In its local market, Italy, the company has raised its sales by 2.2% in the period, while in the rest of Europe the increase was 9.6%. In North America, meanwhile, its growth was 9.2%.
The company has explained that it plans to end its fiscal year 2019 with an increase of 9%. "We believe that next year will also generate a positive growth in income and profits, in line with our ten-year plan," said Brunello Cucinelli, president and chief executive officer of the company, in a statement.