Brunello Cucinelli speeds up and grows 10% in 2019
The Italian menswear company has beat its full year 2019 outlook, when the company previously estimated a 9% growth.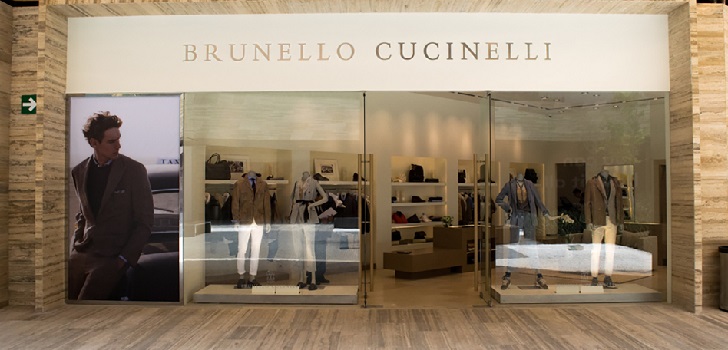 Brunello Cucinelli ends 2019 on the rise. The company sales grew 9.9% year-on-year, slightly exceeding its growth projections of 9%. Preliminary data has been advanced in the framework of Pitti Immagine Uomo trade show in Florence. The final results will be available on March 11.
The fashion company had a revenue of 607.8 million euros, compared with 553 million euros last year. The Italian market has grown 1.9%, to 89.9 million euros. The rest of Europe increased by 12.9%, North America, by 8.9%, and China by 14.7%. North America is the largest market for the group, with sales of 203.8 million euros.
By distribution channels, retail rose by 14.6%, franchises and corners by 7.7% and wholesale by 4.1%. The president and chairman, Brunello Cucinelli, stated that "2019 has been an excellent year for our company in terms of both results and overall image; following the good increase in turnover and given the excellent quality of sales, we expect healthy, balanced and sustainable profits."