Burberry quantifies the impact of Covid-19: a 50% slump since January
40% of Burberry's stores worldwide are currently closed. The company has announced additional closings in the upcoming days.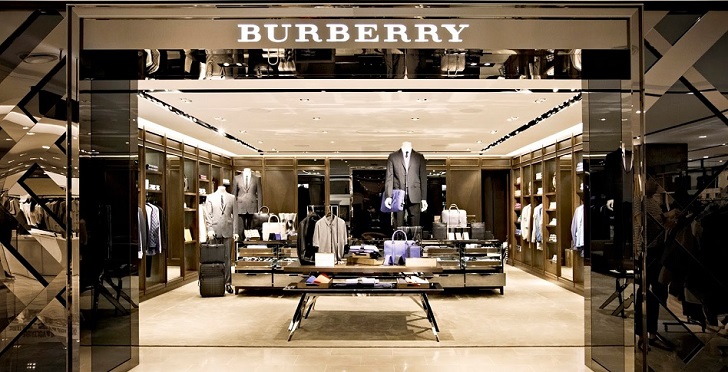 Burberry quantifies the first impact of the coronavirus on its business. The like-for-like sales of the British luxury group have been reduced by between 40% and 50% since last January 24, according to a statement published by the company. Burberry is set to close its 2020 fiscal year on March 28, it plans to end the fourth quarter of the exercise with a 30% drop in sales. "The material negative effect of Covid-19 on luxury demand has intensified and is now impacting the industry in all regions," said Burberry CEO Marco Gobbetti.
"Our primary concern is the global health emergency and we continue to take every precaution to help prevent the spread of the virus and ensure the safety and wellbeing of our employees, partners and customers," added the British group.
To alleviate the adverse impact that the coronavirus is having on its business, Burberry said, "we are implementing mitigating actions to contain our costs and protect our financial position, underpinned by our strong balance sheet." The CEO added that "we remain confident in the strength of our brand and our strategy."
Estée Lauder has withdrawn its forecasts
85% of the group's stores in America remain closed and those that have not yet done so operate with reduced hours. In Europe, the Middle East, and Africa more than 60% of Burberry stores have also shut. In total, Burberry has around 40% of its stores worldwide that are closed as a result of the coronavirus crisis.
On the other hand, Estée Lauder has retracted its growth forecasts, which stood between 0% and 1%, in the face of the Covid-19 crisis. "Most retail stores in North America and Europe are now closing, as our global business is more broadly impacted by COVID-19 than we initially expected," said the company's president and CEO, Frabizio Freda in a statement.
The CEO of the American company has ensured that, as a consequence, "we are withdrawing our previous guidance that we no longer expect to meet, we expect to provide an update regarding the impacts of COVID-19 on our business and our recovery plans when we report our next earnings scheduled for May 1, 2020."