Calvin Klein starts the 'post Raf Simons' era: closes its ready-to-wear business and dismisses a hundred employees
The company, owned by PVH Corporation, began its transformation after the exit of its creative director last December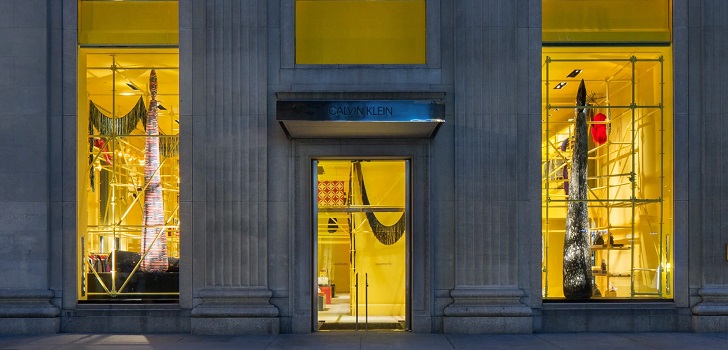 Calvin Klein accelerates its restructuring process. The company, owned by PVH Corporation, puts an end to its ready-to-wear business line, represented by Calvin Klein 205W39NYC, which led to the dismissal of fifty employees in its New York office and another fifty in Milan.
Michelle Kessler-Sanders, President of Calvin Klein 205W39NYC, will leave the company in June once the company terminates this business segment. Steve Shiffman, CEO at Calvin Klein, will remain in office, according to WWD.
Calvin Klein decided to give a new twist to his business last December, after the management showed its dissatisfaction with the results registered by the collection 205W39NYC, and the Calvin Klein Jeans line, designed by Raf Simons, who was signed in August 2016 after having worked for Dior.
Calvin Klein dismissed one hundred workers from its offices in New York and Milan
At the end of 2018, Raf Simons finally left Calvin Klein, after reaching an agreement with the brand, and PVH, the group that owns the brand, takes over the firm's creative lead and submits it to a restructuring process.
As part of the strategy, the group plans to close its flagship store in New York and considered firing one hundred employees from its workforce, as it finally happened. Overall, the costs of these movements will amount to 120 million dollars (104 million euros).
In the first nine months of 2019, a period ended on October 30, Calvin Klein increased its sales by 11%, to 2.77 billion dollars (2.44 billion euros). For its part, the PVH group as a whole achieved a revenue of 7.17 billion dollars (6.3 billion euros), 11.7% more.