Camper follows Patagonia's circular economy: will repair footwear in its stores
Patagonia recycles textiles since 2011 and establishes environmental solutions calling to recycle and repair its fashion garments.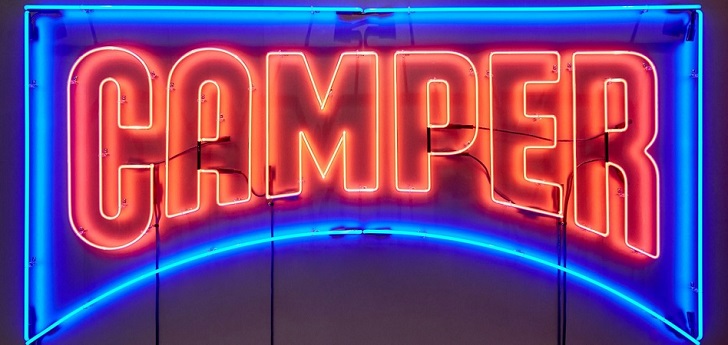 Repair, reuse and recycle. The three R's of the circular economy make their way into the fashion industry. The last one to join has been Camper. The Spanish footwear company has just launched a service to repair footwear. The first pair of shoes will be free and promises to return, in just 24 hours, the footwear as new.
The service, which has already been communicated to the brand's customers, is free for the first pair of shoes and clients can pick it up in 24 hours. Camper follows the steps of Patagonia, pioneer in sustainability. This measure of the Spanish footwear company joins other brands such as Patagonia or H&M, which already repair textile products.
H&M opened in June last year a flagship store in Paris with a space in which the consumer can repair the garments, customize them, and even buy items to take care of it. The company collected 20,000 tons of textiles in 2018, which meant a 15% increase compared to 2017 and brought the group closer to the goal of collecting 25,000 tons per year in 2020.The American sportswear company Patagonia offers a repair service in any of its stores. An initiative that aims to build a better world in terms of sustainability.
The road to sustainability in Patagonia started with an advertising campaign that was launched on November 25, 2011 on Black Friday. That day the readers of The New York Times were able to read an ad from the company that said, "Don't buy this jacket". A strategy that the company justified on its website: "it would be hypocritical to work against climate change without encouraging customers to think before buying; the proof of our sincerity (or hypocrisy) will be that everything we sell is useful, multifunctional, durable and beautiful without being a slave to fashion. "
The Spanish company, in addition to launching a repair service, has signed a financing deal with BBVA in order to establish the use of sustainable materials in the process of designing and manufacturing footwear lines.
This new deal is linked to the evolution of the company's Environmental, Social and Governance (ESG) goals. In this way, if improvements are made over the initial sustainability assessment, the interest rate of the loan is reduced.
Camper was founded in 1975 by Spanish businessman Lorenzo Fluxà. Sustainability and care for the environment was set as a roadmap at the Climate Summit held in Paris in December 2015. Now, the production and consumption model that involves sharing, renting, reusing, repairing, renovating and recycling materials and existing products as many times as possible to create added value, also extends to the fashion industry.