Clarks ends fiscal year 2018 on the low, sales fall 4.6%
The British footwear company has finished its last fiscal year with a revenue of 1.5 billion pounds (1.8 billion dollars).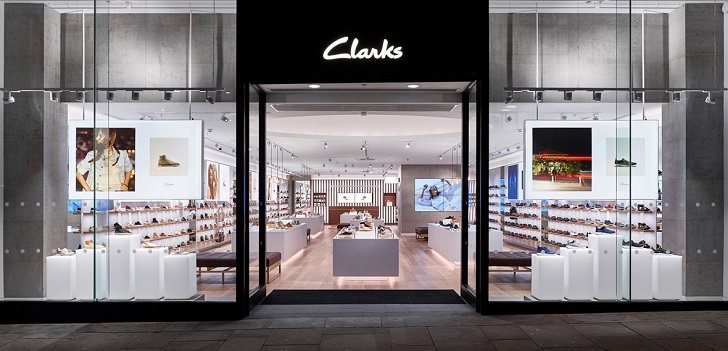 Clarks ends its fiscal in the red. The British footwear company has closed the last year (ended on February 2) with losses of 82.9 million pounds (96.1 million euros), compared to losses of 33.1 million pounds (38, 4 million euros). Group sales, meanwhile, have fallen 4.6% in the last twelve months, to 1,5 billion pounds (1.8 billion dollars), compared to 1.5 billion pounds (1.8 billion dollars) from the previous year.
The company has explained that the bad evolution of its result is due to the fall in sales in the United Kingdom and Ireland as a result of "post-Brexit vote exchange rates, challenging retail conditions in the UK and US, changing consumer shopping habits, and discounting." In Europe, Clarks sales stood at 667.3 million pounds (859.33 million euros), 7% less.
Clarks started a five-year transformation plan last year
Despite the results, Thomas O'Neill, chairman of the company, said in a statement "the board remains confident that Clarks will weather the headwinds and stay the course to a stronger business".
The company started last year a five-year plan to "return the business to competitive levels and achieve profitability by 2023". The plan is to focus the growth of Clarks in Asia, boost the digital strategy and reduce its commercial network in the United Kingdom, the European Union and the United States. As part of that plan, the company recorded an advance of 18% in its online channel in the last year.