Columbia grows 8.4% and rises its benefit 77% in the fist half
The leading company specialized in sportswear closes the first half with a revenue of 1.2 billion dollars an increase of 77% compared to the same period last year.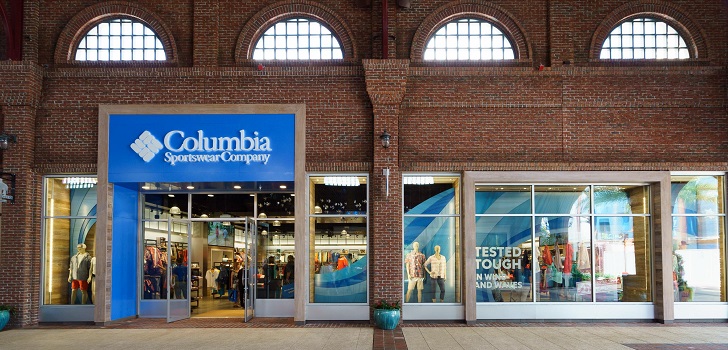 Columbia on the rise with strong Q2. The sportswear company, specialized in outdoor sports, has closed a fist half in the rise. With an increase of 77% in semester ended 30th of June, up to 97.2 million dollars.
The company's revenue also grew in the period. Specially in the first six months, with a rise of 8.4%, up to 1.2 billion dollars. The company is expecting to overcome for the first time the 3-billion-dollar barrier for the end of its fiscal year.
Timy Boyle, president of Columbia, stated "This momentum across our diverse brand portfolio, distribution channels and regions financial benefits, fueled second quarter and first half financial performance". Also pointed "Sorel´s progress towards becoming a year-round brand which contributed to greater than 30 percent constant-currency growth in the quarter and first half of the year".
Columbia aspires to overcome the 3-billion-dollar barrier for the end of 2019
Columbia's leader also stated that the company doesn't count with a long-term debt, and that counts with 500 million dollars to make investments in a short term. This liquidity will allow the brand to focus on strategic actions towards the consumers experience, omnichannel strategy and to strength the brands value.
By geographical areas, sales in United States turned out to be the most profitable, with a rise of 13%, up to 727.7 million dollars. Followed by Europe, Middle East and Africa that rised 4%, up to 162.9 million dollars.
However, revenues In Latin America and Asia Pacific stay ahead. Between January and June arrived at 234.5 million dollars, 1% more. The only country in which Colombia lost strength is Canada, with a fall of 2%.
United States lead the sales of the company
On the other hand, the Columbia brand generated 85% of all group's sales, and rose its benefit 9% in the first half, up to 1 billion dollars. Sorel is the only one of the groups brands that grew in the same period, up to 54.6 million dollars, 30% more in the same period of time.
By product categories, apparel, accessories and equipment arrived at 958.2 million dollars, while footwear reached 299.7 million dollars.