Coty's sales drop by 5.6% but makes profit in the first half of the year
The American cosmetic group has closed the first six months of 2020 with a net income of 39 million dollars.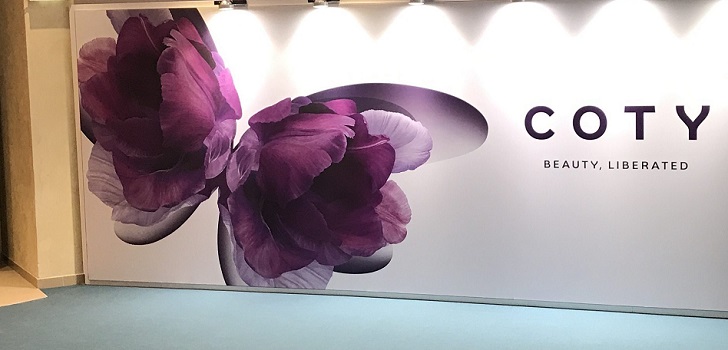 Coty faces pros and cona through its first semester. The American cosmetic group has dropped its sales by 5.6% in the first half of 2020, to 4.2 billion dollars. However, it has increased its profit in the same period. After ending the first half of last year with losses, in its accumulated results of the first six months the group has reached profit and a net result of 39 million dollars.
The luxury division continued to be the segment that generated the most income, even though it has only raised its sales by 0.7% in this period, to 1.8 billion dollars. In this segment, the company explained that the growth was driven by sales from Burberry, Gucci, Tiffany, and Hugo Boss brands.
On the other hand, cosmetics has decreased its income by 15.6% in the first half, to 1.5 billion dollars, compared to 1,8 billion dollars last year. In this division particularly, the purchase of Kylie Cosmetics, last November, has incurred the additional costs of the company.
Europe remains as Coty's main market with a revenue of 2 billion dollars
The beauty segment of ​​the company increased its revenue by 1.4%, to 948 million dollars. Coty has encouraged a "massive weakening" in the global cosmetics market and has applauded that, despite this, "the trend of selling our brands has continued to show a gradual improvement".
As part of the group's transformation plan, since last October, Coty has been attempting to sell this business unit, which includes the Wella, Clairol, Opu, and GHD brands. If the sale closes, the capital will be used to amortize debt and also return part of the income to shareholders.
By markets, Europe remains Coty's main market in the first half. The European territory has reached sales of 2 billion dollars, 1.7% less than in the same period of the previous year. North America, on the other hand, is the the market that experienced the smallest sales growth, 12% down, standing at 1.2 billion dollars. In Asia, Latin America, Eastern Europe, Africa and Australia group sales fell 5.3%, to 1 billion dollars.
The CEO of Coty, Pierre Laubies, has positively valued the results presented and has ensured that "there is still a lot of work to be done" within the implementation of the new strategy that the group has set.