Crocs to reduce production in China while trade war
Footwear American company has planned to reduce its footwear and accessories volume produced in the Asian country for the American market.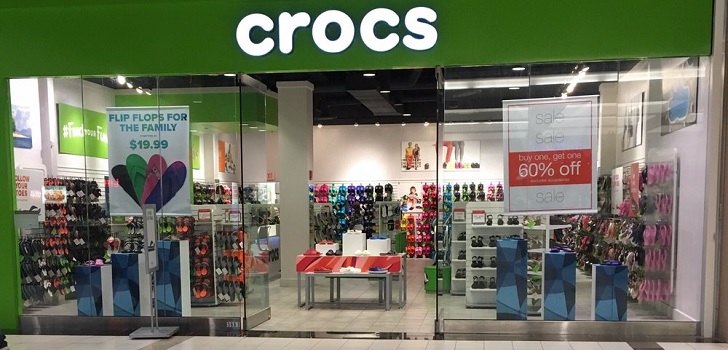 Crocs protects itself against the trade war. American footwear company has started to run a plan that goes through reducing the production of its products in China for the American market.
"We want to continue our effort to reduce our supply source in China", has explained the company in a statement. In this sense, Crocs is planning than in 2020 only the 10% of its sold products in the United States will be manufactured in China, against the current 30%.
This move is done shortly after Crocs, alongside various footwear American companies, with Nike and Under Armour among them, sent a letter to Trump asking him to exclude footwear from tariff rates planned to be imposed to Chinese imports.
Crocs closed the first semester of exercise raising its net gains 54.4%, until 50.8 million dollars (44.5 million euros), and grew 5.2%, up to 611.15 million dollars (535.6 million euros).