Debenhams to close 19 stores in the UK
The struggling department stores will shut down the units this month, resulting in 660 job losses.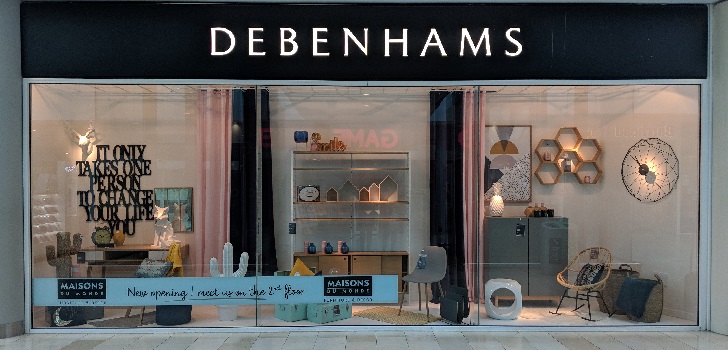 Debenhams begins a key year for its future. The struggling department stores group will shut down 19 stores this year, resulting in 660 job losses.The announcement happens months after the British department stores chain filed for administration in April 2019 and also launched its CVA that same period. The department store company CVA proposals were approved on 9 May.
"We are working hard to implement the transformation of Debenhams; despite a challenging retail environment, thanks to our colleagues' hard work and our investor group's commitment we are progressing with our turnaround," stated Debenhams chief executive officer, Stefaan Vansteenkiste, to The Guardian.
Debenhams will shut nineteen stores across the United Kingdom, as the group struggles to stay afloat in the fast-changing retail industry. Closings will include Wimbledon and Wandsworth in London, Birmingham in The Fort, Ashford in Kent and 15 more. All stores are set to close before the end of January.
The total of stores to be closed is fifty, though the rest of the closures are planned for 2021. Changes are also taking place amongst the company'scommittee, Debenhams recently named former finance director of House of Fraser, Mark Gifford, and the former Argos boss John Walden to its board.