Delpozo targets the Middle East through a partnership with luxury ally Chalhoub
The company, which works for Western luxury brands like Chanel, Louis Vuitton and Christian Louboutin in the region, currently manages 650 stores in fourteen countries in the Middle East.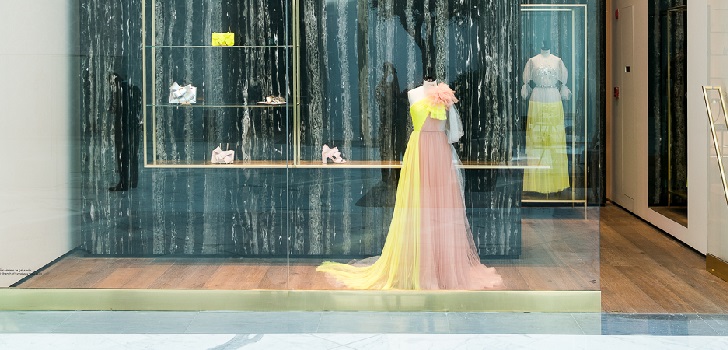 Delpozo expands its offering to the Middle East. The Spanish company, owned by the Perfumes y Diseño group, has reached an agreement with Dubai-based partner Chalhoub to boost its retail and wholesale expansion in the region.
The Spanish firm already operates with a flagships store in Dubai, which opened last year with the support of Symphonie Style, owned by Alabbar. Together with Chalhoub, Delpozo aims to expand into new markets in the Middle East, one of luxury's growth engines worldwide.
During a first stage, Chalboub will focus on increasing Delpozo's distribution through wholesale and, later on, the group will begin develop expansion in department stores and standalone stores in countries such as United Arab Emirates, Saudi Arabia , Qatar, Bahrain, Kuwait, Jordan, Egypt, Lebanon and Iran.
Delpozo opened its first store in the region last year through an agreement with Symphonie Style
Last year, Delpozo shifted its international growth strategy, leaving aside retail plans in the United States to focus its efforts in Europe and the Middle East. As part of this change, the Spanish company left New York Fashion Week and began to showcase collections at London Fashion Week.
Delpozo also shut down its store in Miami, while opening a flagship in London's Sloane Street. The brand also operated a third retail location in Madrid, located in Lagasca 14. Besides, Delpozo distributed in 33 countries worldwide through wholesale and department stores.
The Spanish company is led since 2017 by Pablo Badía, former head of childrenswear group Children Worldwide Fashion (CWF) in Spain, while the creative direction is in hands of Josep Font. Delpozo represents nearly 10% of the turnover of Perfumes y Diseño, which exceeded sixty million euros last year.