Dr Martens jumps 70% its benefit in 2018 and continues the search for buyer
The British footwear company closed its last fiscal year with a revenue of 545.4 million dollars.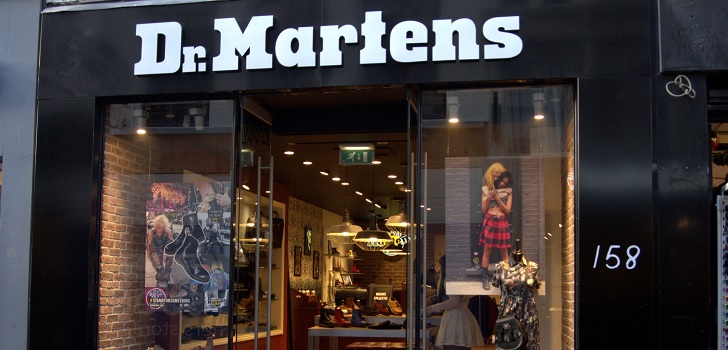 Dr Martens jumps its result while continues scanning the market. The British footwear company closed its fiscal year 2018 with an increase in its ebitda of 70%, up to 102.1 million dollars.
The company closed its year with an improvement of 30% in its revenue compared to the same period last year, up to 545.4 million dollars. The group stated that it grew in every region where its present and in every channel.
Sales by comparable area increased 18%, and in the online channel, 67%. Dr Martens online business reached 87.3 million dollars. Revenue from the multibrand channel arrived at 306.3 million dollars in 2018, 23% more than 2017.
Dr Martens opened during its last fiscal year 20 new establishments up to a total of 109 stores
However, the monobrand channel continues to be the main core of the company. In the last fiscal direct sales channels represented 44% of the group's total revenue, compared to the 40% last year. Last year, Dr Martens opened 20 new stores in Europe, United States, Japan and Hong Kong. In total, the company closed its fiscal with 109 stores.
On the other hand, the group continues to generate the biggest part of its business overseas. In 2018, 77% of its income came from outside the United Kingdom. Sales in Europe, Middle Est and Africa rised 32%, up to 221.2 million euros (247.6 million dollars).
In the American continent, sales rised 37%, up to 193.4 million dollars, while in Asia, the growth was 16%, up to 104.5 million dollars.
The current owner of the Brand, private capital Fund Premira, started last year the search for a buyer for the British company. The investor group acquired the brand five years ago after buying it from the founder's family for 360.6 million dollars.