El Corte Ingles profit soars 24.9% under the new management team
The Spanish department store chain ended fiscal 2017 with a turnover of 15.93 billion euros, 2.8% more than in the previous year.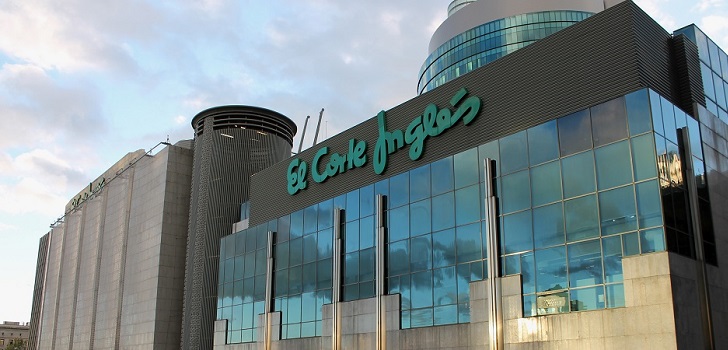 El Corte Inglés boosts profitability under its new management. During fiscal 2017, the first year with Jesús Nuño de la Rosa and Víctor del Pozo as co-chief executives, the Spanish department store group increased its net profit by 24.9%, the highest rate in the last two years.
The company posted a net result of 202 million euros, the highest figure registered since 2011. Gross operating profit stood at 1.05 billion euros, 7.4% more than in 2016. In the year ended on 28 February 2018, the company's EBIT amounted to 412 million euros, which represented an increase of 28.9% compared to 2016.
El Corte Inglés achieved a turnover of 15.93 billion euros in 2017, 2.8% more than in the previous year. Last year's sales figure is the highest one since 2010, when the group exceeded 16 billion euros in turnover.
El Corte Inglés posted a turnover of 15.93 billion euros in 2017, up 2.8%
By divisions, the department store business increased its turnover by 3.2% to 11.39 billion euros, with an EBITDA of 815 million euros, 6% up. Sfera, the group's independent fashion etail chain, posted a turnover of 271 million euros and an EBITDA of 40.8 million euros.
At the end of 2017, the group's debt stood at 3.83 billion euros and financial costs reached 182 million euros, compared to 197 million euros the previous year. Throughout the year, the company invested 425 million euros.
Future plans with three focuses
As stated by the group, El Corte Inglés is working around three major strategic lines for its future. The first focuses on El Corte Inglés as the "great showcase of brands", while the second aim is to have the best stores both physical and online and the third to internationalise the business.
In 2017, according to the company, "important reforms" have been undertaken in department stores such as the ones in Marbella (Malaga) or Diagonal, in Barcelona, ​​and this renovation process will continue moving forward.
In parallel, EL Corte Inglés "works to advance internationalization by selling its own brands through third-party operators in other countries, own brand products, both in the area of ​​food and in other divisions of fashion and home", continuing with agreements such as that of department stores like Karstadt in Germany.