Elisabetta Franchi appoints Valentino managing director to its board of advisors
The Italian company Elisabetta Franchi has just tapped a Valentino exec to its board of advisors. Sebastian Suhl, the 'golden boy' of luxury, joined the company this February.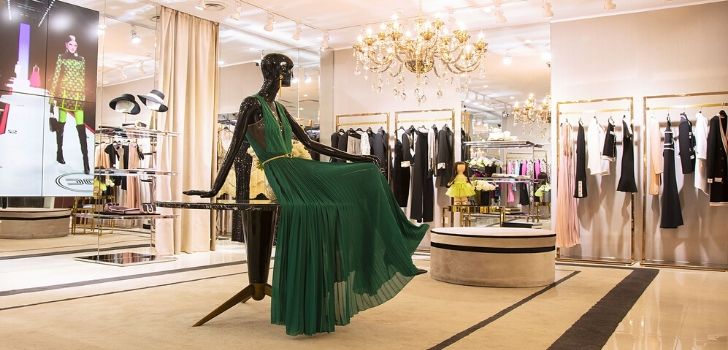 Elisabetta Franchi grasps the 'golden boy' of luxury. The Italian company, which was founded in 1988, named after its founder, specializes in fashion luxury goods for women, encompassing shoes, bag and accessories. The headquarters is based in Granarolo Dell'Emilia in Bologna and the company counts about 300 employees in total.
The brand is distributed in over 60 countries, with 82 flagship stores and its ecommerce.
Italy alone accounts for 23 stores in cities such as Rome and Milan, and counts over 500 multibrand stores. As for Europe and the former URSS, Elisabetta Franchi totals a number of 34 stores, of which three are directly operated, 380 are multibrand stores, along with one outlet. The rest of the world accounts for fourteen franchised stores and 150 multibrand stores.
Sebastian Suhl, Valentino's current managing director takes on more responsibilities in fashion. The executive started his new role as Elisabetta Franchi this month, and now juggles two functions in two distinct Italian company.
Sebastian Suhl has been Valentino's managing director for two years and two months. The director has a long history in high-end fashion and has worked in various parts of the world while assuming numerous managing roles.
Prior to joining Valentino, where he still currently holds his position, he was the chief executive officer of Marc Jacobs in New York, a role he held for three years and two months. Before landing at Marc Jacobs, the executive also took on the role of CEO at Givenchy, where he stayed for two years and seven months.
Sebastian Suhl logged a ten-year career at Prada
It was at Prada that the Esade Business School graduate logged a ten-year career, starting as Prada's general manager in France from December 2001 to March 2005; the executive was then promoted to CEO of Asia Pacific, a role he maintained for four years and a half while staying in Hong Kong.
Mr. Suhl's last position at the Italian luxury house was as global COO, this time in the home market of the company, he oversaw international operations: retail, sales, digital, merchandising and marketing. His previous professional experience before penetrating the retail industry revolved around the business sector, he even worked for the American consultancy, Deloitte, as a senior audit.